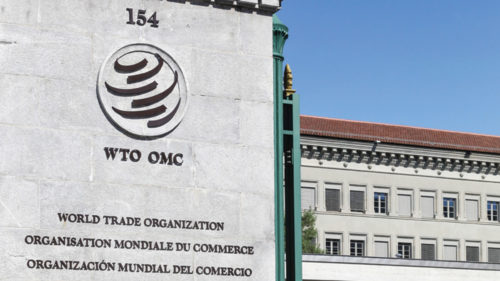 The World Trade Organisation (WTO) says trade costs globally declined by 15 per cent in about 19 years between 2000 and 2018.
The WTO posted this via its official Twitter handle on Friday, where it indicated that further updates on global trade costs would consist of the cost of market uncertainty, including from COVID-19.
The latest WTO trade cost index report reflects the cost of trading internationally relative to trading domestically.
The index includes all costs that burden foreign sales more than domestic sales such as transportation costs, trade policy barriers, costs to comply with foreign regulations, communication costs, transaction costs or information costs.
The report covered bilateral trade costs of 43 countries and 33 sectors between 2000 and 2018.
"Global trade costs have declined by 15 percent between 2000 and 2018. Overall trade costs are higher for women, SMEs, and unskilled workers.
"Our estimates suggest that global trade costs are around 3.5 times higher than domestic trade costs. They are higher for lower-income economies than for high-income economies. While high-income economies' trade costs declined throughout the entire period, trade costs in lower-income economies saw an uptick during the Great Financial Crisis of 2008/2009," the report read.
By sector, the report showed that trade cost was highest in services and lowest in manufacturing, adding that export and import costs declined between 2000 and 2018 for most countries.
However, in a previous report released by the trade organization in August 2020, it disclosed that trade costs may possibly increase due to COVID-19 disruptions.
The report showed that travel restrictions and border closure directly affected trade in goods and services, thereby disrupting freight transport, business travel and the supply of services that rely on the presence of individuals abroad.