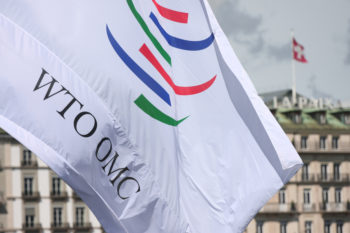 Global trade in goods is likely to lose momentum in the third quarter, with growth just above trend.
This is as trade tensions slow export orders, automobile production and sales, the World Trade Organization (WTO) said on Thursday.
The WTO's quarterly outlook indicator, a composite of seven forward-looking components, showed a reading of 100.3, down from 101.8 in May and 102.3 in February, signalling "an easing of trade growth in the coming months in line with medium-term trends," the WTO said.
Agency Report