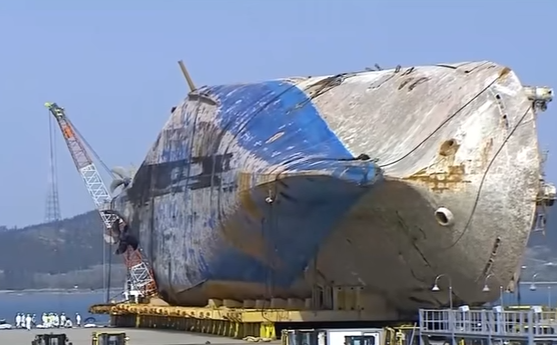 A South Korean court last week ruled that the country's government also shoulders responsibility for the Sewol tragedy that led to the death of over 300 people mostly school children in 2014. 
The court consequently ordered the government and Cheonghaejin Marine to compensate the victims' families with KRW200 million (USD177, 000) for each deceased passenger and KRW40 million to parents of the students that died in the sinking of the ferry.
Chonghaejin Marine Company Ltd was a South Korean shipping company that operated the ferry MV Sewol, which sank en route from Incheon towards Jeju on 16 April 2014. The Sewol capsized in the Maenggol Channel carrying 476 people, mostly secondary school students from Danwon High School; 172 passengers and crew survived, while 304 were drowned or still missing. 
The court decision came as a response to a lawsuit launched by 354 family members of the victims against the state. The families resorted to legal action after evidence emerged that the response and salvage operation after the sinking were mishandled and that there were attempts to cover up the facts.
Investigation into the incident said that several factors had led to the sinking of the ferry, including an illegal remodeling of the ferry to increase the cargo load, cargo overloading, and the steersman's poor helmsmanship.
The latest ruling says that the state was also guilty of negligence that caused the incident.
The ferry sank off Jindo Island on April 16, 2014, killing 304 people, 250 of which were high school students on a school trip.
Copyright Ships & Ports Ltd. Permission to use quotations from this article is granted subject to appropriate credit given to www.shipsandports.com.ng as the source.