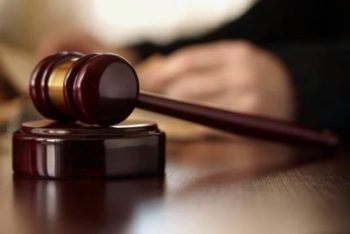 The Apapa Magistrate Court on Monday issued a bench warrant on Jerusalem Ogunbajo, one of the two employees of Dangote Flour Mills, docked recently for allegedly stealing 50 bags of Dangote flour valued at N550,000.00.
The bench warrant was issued after the accused failed to appear in court for his trial.  
The second defendant, Victor Ekha was however present in court. 
The Magistrate therefore instructed the prosecutor, Sergeant Adeniyi Balogun to issue a bench warrant on Ogunbajo for failure to appear before the court.
The court which originally adjourned till Monday, July 10, 2017 for mention of the case was further adjourned till August 9, 2017.
In a similar development, the court also adjourned the case of Wakibu Adebayo till August 9, 2017. 
Adebayo was arraigned for allegedly stealing two bags of crude raw salt belonging to Dangote Group.
Also, the court adjourned the case of Hamzat Ganiyu and Mark Ledgent till August 9, 2017. They were charged for allegedly stealing 600 litres of hydraulic oil from MRS Oil and Gas Company.
All the cases are before the Magistrate, Temitope Babalola.