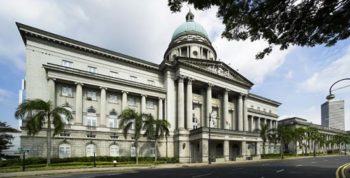 A fifth former senior official of Singapore Technologies Marine (ST Marine) has been sentenced by a Singaopore court, in a corruption case involving seven former employees of the company.
Chang Cheow Teck, former president of ST Marine from March 2008 to April 2010, pleaded guilty and was sentenced on 5 January to a short detention order of 14 days.
Chang had failed to take steps to ascertain the legality of cash payments and procedures involved in processing payments and had admitted to ignoring information that pointed to criminal wrongdoing at ST Marine.
The prosecution noted that Chang, a first-time offender, had acknowledged his wrongdoing and indicated his willingness to plead guilty, leading to the short detention order. He could have been jailed for up to 12 months.
Chang is one of seven former senior employees of ST Marine, the marine arm of Singapore Technologies, charged for corruption.
Of the seven, a total of five including Chang were sentenced. The previous sentencing of 10 months jail and fine of SGD100,000 ($70,500) was passed in December 2016 for See Leong Teck, former St Marine ceo in December 1997 and president from 1998 until 2008.
Copyright Ships & Ports Ltd. Permission to use quotations from this article is granted subject to appropriate credit given to www.shipsandports.com.ng as the source.