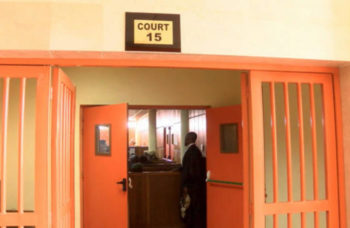 The Apapa Magistrates' Court on Thursday sentenced two stowaways to 10 hours of community service for attempting to travel travel to Brazil without relevant documents.
The community service will be performed within the court premises.
The stowaways identified as Kweku Asamoah, 25 and Vincent Michael, 24 were arraigned before the court last week for hiding in a ship with the intent of embarking illegally on the trip.
During the fact of the case, both pleaded guilty to the three-count charge brought against them.
The prosecutor, Sergeant Alexander Esebamen told the court that the two accused stowaways committed the offence on August 6, 2017 at about 10am at Josephdam Terminal jetty, Tin-Can Island Port, Apapa.
He also added that they unlawfully entered the ship named "Friederike" and concealed themselves from the Captain and crew members with the intent of traveling to Brazil without international passport, visa and other relevat documents.
According to the prosecutor, the offences contravened sections 406, 398(a)(b) and 398 of the criminal laws of Lagos State, 2011.
The Magistrate, Mrs Adenike Alaka sentenced the two accused stowaways to 10 hours of community service within the court premises.