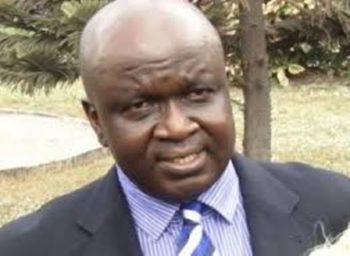 Justice Adedayo Akintoye of the Igbosere High Court, Lagos Tuesday turned down a request from the Economic and Financial Crimes Commission (EFCC) that the trial of Chief Rickey Tarfa (SAN) be resumed on three dates, two of which fall on a public holiday and a Saturday.
Tarfa is standing trial on a 27-count charge bordering on, among others, alleged age falsification and offering of gratification to a public officer, pressed against him by the anti-graft agency.
The application for adjournment was at the instance of prosecution counsel Mr. Rotimi Oyedepo, who was absent, but wrote a letter to the court proposing the continuation of the trial on a day in March and two days in April.
At the commencement of proceedings Tuesday, Justice Akintoye informed defence counsel Ade Adedeji (SAN) of Oyedepo's letter.
The letter, which was shown to Adedeji, informed the court that he had received a hearing notice from the Court of Appeal, Lagos summoning him to appear in a matter scheduled for yesterday morning.
He suggested that the previously scheduled dates, including Tuesday's, be vacated and that the trial be shifted to March 30, April 14 and 15.
Adedeji, who expressed surprise at the dates, observed that April 14 was Good Friday – a national public holiday – and that April 15 was Saturday, a weekend.
"Two of the suggested dates fall on a public holiday and a weekend," he said.
He proposed a date in May and Justice Akintoye adjourned the case till May 16, 17 and 18 for continuation of trial.
The EFCC arraigned Tarfa on March 10, 2016 on a 27-count charge which was subsequently amended to 26 counts bordering on alleged willful obstruction of its authorised officers, refusal to declare assets and giving false information to a public officer.
The agency also alleged, among others, that the lawyer offered N5.3million gratification to Justice Hyeladzira Nganjiwa of the Federal High Court, Lagos in order to compromise the judge.
The commission claimed that Tarfa transferred the money in several tranches to Justice Nganjiwa between June 27, 2012 and December 23, 2014.