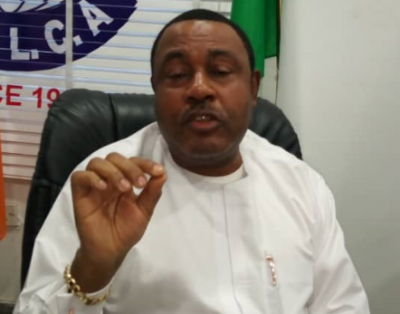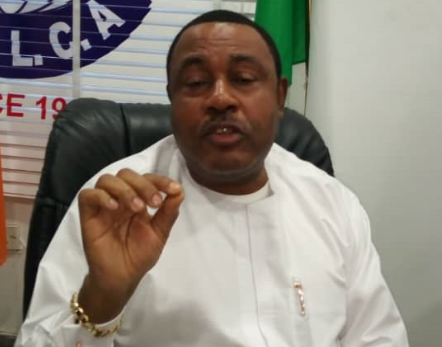 The Association of Nigerian Licensed Customs Agents (ANLCA) has appealed to the House Committee on Port & Harbours to suspend the planned public hearing on the Council for the Regulation of Freight Forwarding in Nigeria (CRFFN) Act amendment bill scheduled to hold on Tuesday May 12th due to the Federal Government COVID-19 movement restrictions which placed ban on interstate travel and flights as part of efforts to curb the spread of the disease.
Publicity Secretary of ANLCA, Joe Sanni, in a letter dated May 8, 2020, and titled "Re: Public Hearing on CRFFN Act Amendment bill (NASS/9HR/CT.086/CRFFN/023) during this COVID-19 pandemic while disregarding the prevention protocols", said the suspension is imperative to enable stakeholders access Abuja, to make their inputs for an acceptable amended CRFFN bill.
He noted that slating a public hearing for such an important Act amendment at this period is an indication that its promoters are doing so for pecuniary reasons and not to advance the course of the industry.
According to him, what is at play is "the mischief of all the CRFFN governing council members, without exception, to collect by all means from their unwilling members, the practitioners operating fees (POF) to share amongst themselves", which has been severally opposed and objected to.
The letter made available to SHIPS & PORTS reads: "Why is the public hearing on such an important and expectedly, all-inclusive amendment slated for this period of COVID-19, which has almost incapacitated everyone including particularly the stakeholders, from attending?
"Is this move well intentioned at these precarious times, with all the contending issues surrounding the CRFFN Act No 16 of 2007? Are the stakeholders not being unnecessarily hoodwinked with the hasty rush, to achieve what "they" have been unable to achieve by force – that is the POF, while those superintending over the affairs of CRFFN and conveniently ignored Sections 4 & 6 of the extant Act 16 of 2007, without implementing these sections since inception?
"The CRFFN Act amendment bill, sponsored by Hon. Patrick Asadu on the 18th of July 2019 is not even made public yet and, stakeholders do not know what amendments are being proposed. But, judging from the body language of some of the pushers of the amendment, it is all for pecuniary reasons and not to advance the course of the industry.
"Are the lawmakers aware that one of the associations-members of CRFFN is currently embroiled in crisis of multidimensional, constitutional proportions with several cases in court, and are they aware of the multiple court cases instituted against itself and CRFFN, and their implications on what the lawmakers intend to do by amending Act 16 of 2007?
"The lawmakers should be informed that there are misconceptions surrounding the Customs brokers and freight forwarders differences in CRFFN. While freight forwarding is defined as transporters/freighters of goods through various modes, Customs brokers are defined as licensed corporate that transacts/interfaces with Customs within Customs environment, on behalf of importers/exporters.
"Presently, Nigeria Customs Service does not give licenses/permits to freight forwarders, but licenses are only given to corporate Customs brokerage agencies. Therefore, Customs brokers cannot, and should not, be regulated by two Federal Ministries of Finance and Transportation, as the CRFFN Act seems to do now. It is speculated that "they" are in a haste to rush the bill through at this time, to finance their re election in a few months' time, because resistance may be feeble now, due to the COVID-19 prevention protocols.
"These above, and many more, are expected to be presented before the lawmakers at the public hearing. Unfortunately, the airspaces, interstate borders and movements generally, within Nigeria, have been heavily restricted. So, how do stakeholders come to Abuja to make presentations?
"We are of the opinion that to make the public hearing all-embracing, it will be advisable to put the hearing on hold, till an auspicious time that makes everyone/stakeholders access Abuja, to make their inputs for an acceptable amended CRFFN bill.
"Anything short of this, smacks of fraudulence and an intention to railroad everyone into something that is bound to backfire in the not-too-distant future. We, as Customs brokers, passionately appeal to the House Committee on Ports and Harbours to suspend this move, to create a proper avenue for the emergence of acceptable maritime industry legislation. We plead that you do not conspire to shave our heads in our absence."