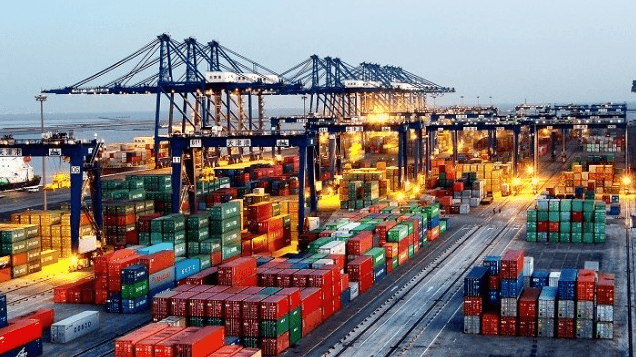 During the period February 1-20, container volumes at eight major Chinese ports surged 60.7% a year on from the world's first COVID-19 lockdown in 2020 when China took an extended shutdown following the Lunar New Year.
The figures released by the China Ports and Harbors Association show a huge recovery, underscoring the bounce back in both production and demand for exports.
The container volume at eight major Chinese ports increased 73% in early February and 48% in mid-February. Export container volume increased 65.5% while the domestic container volume increased 43%.
The growth rate of Shenzhen port exceeded 100% while the port of Shanghai posted nearly 90% growth rate on container volume.
Cargo throughput at major coastal Chinese ports increased 24.2% year-on-year while the international trade cargo volume increased 22.7%.
Crude oil shipments at major coastal ports increased 22.2% year-on-year, among which the port of Dalian, Rizhao and Yantai posted a growth rate of over 30%.
Metal ore shipments at major Chinese ports increased 21.6% year-on-year, among which the port of Ningbo-Zhoushan and Rizhao posted over 30% growth rate.
Ports along the Yangtze river maintained stable operation during early and middle February. Cargo throughput at three major Yangtze river ports, Nanjing, Wuhan and Chongqing increased 30.7% while the container volume sharply increased 94% year-on-year.