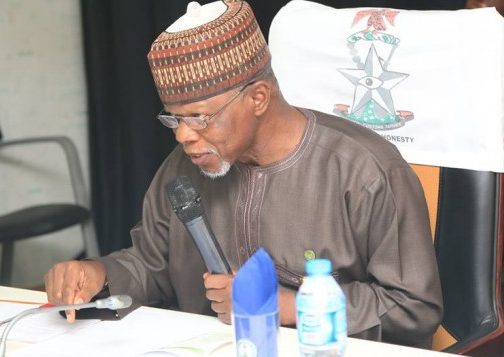 The Tin Can Island Port Command of the Nigeria Customs Service said it has directed its officers to work in shifts in order to align with the physical distancing directive and the mandatory use of facemasks for all persons including clearing agents visiting the command.
Speaking with SHIPS & PORTS, Public Relations Officer of the command, Uche Ejesieme, also said that the premises of the command has been fumigated and disinfected to curtail the spread of coronavirus.
Ejesieme quoted the Controller of the Command as urging all officers and port stakeholders on the need to strictly adhere to safety measures put in place by the command as well as other health advisories on COVID-19 especially with the gradual easing of the lockdown.
He said, "We have been able to carry out all necessary safety standards and protocol in line with the Nigeria Centre for Disease Control (NCDC) guidelines. Part of what we did was the fumigation of the whole environment at the Tin Can Island Port. We have also ensured that materials for hand washing, which we encourage officers to do regularly, is provided at very strategic places.
"The CAC has also directed that officers work in shifts so that they come alternatively to work. Some other principal officers whose functions are also very key are on their duty post but those that can be alternated have stated alternating. We have experimented that at the CPC, which is the engine room of the command for us to align with the guidelines on social and physical distancing and prevent spread of the virus.
"Even before the Lagos State Government gave directive about wearing facemasks, the Controller had made it compulsory. You can't cross our gate without facemask; you can't also pass except we take your temperature. All these are being handled by our provost unit and the medical team.
"Agents can't access the Central Processing Centre without access card and we don't allow people to stand in clusters. We know that COVID-19 is real so we are not taking anything for granted. We are doing everything possible to ensure that we flatten the curve around this pandemic."