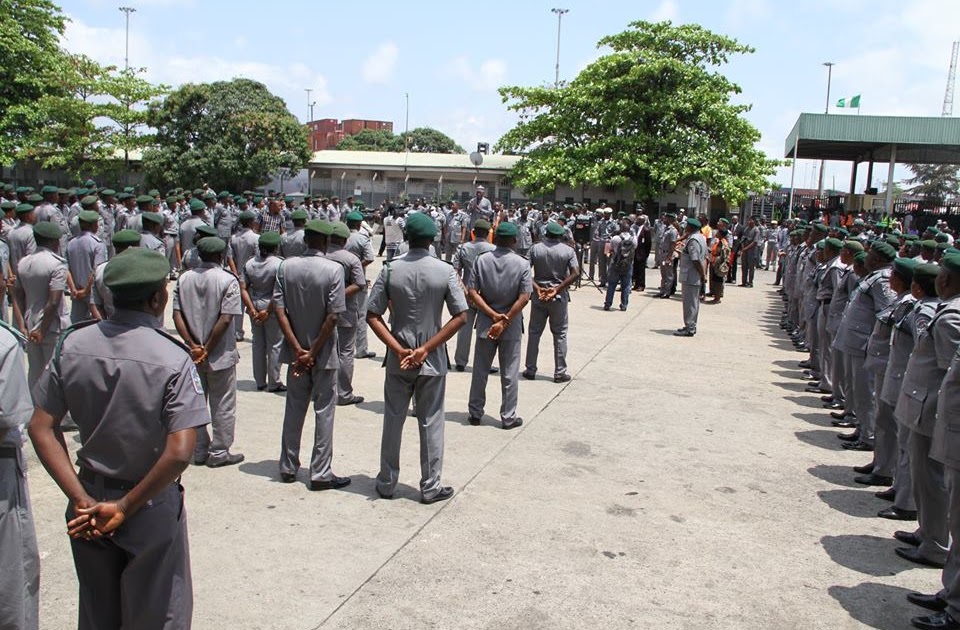 On November 23, the Nigeria Customs Service (NCS) announced that its officials had intercepted and impounded forty containers of tramadol and other dangerous drugs valued at N7.32 billion, imported mostly from India through the Apapa seaport in Lagos by some unscrupulous Nigerians, whose identities it has yet to make known to the public.
The drugs were said to have been impounded through very meticulous intelligence gathering and collaboration with the National Agency for Food and Drug Administration and Control (NAFDAC). And this came one week after the National Drug Law Enforcement Agency (NDLEA) had intercepted about 340 million tablets of the same tramadol imported in 12 containers through the same port.
Ten of the forty seized containers contained tramadol, Ciprofloxacin capsules, Diclofenac Sodium tablets, Soffeathe, IV Cannula, Sidenfil Citrate tablets; one container had bleaching soaps; while two other containers had second-hand clothes.
The Customs also announced seizure of two aircraft at the port. The aircraft, a helicopter with registration number 5N BLI, was bound for export through container number PONU7789246, while the Cessna 182 A airplane came into the port from the United States of America in container number MRKU 4457663. The helicopter was falsely declared as 388 bags of cashew nuts while the Cessna aircraft was seized for non-compliance with extant rules on certification and approvals.
The Comptroller General of Customs, Col. Hameed Ali (rtd.), who announced the seizures, also said that officers of the Apapa Area Command rejected a bribe of US$412,000 (about N150 million) offered by the owners of the offending items for the release of the containers. 
Tramadol, sold under the brand name Ultram among others, is an opioid pain medication used to treat moderate to severe pain. When taken by mouth in an immediate-release formulation, the onset of pain relief usually occurs within an hour. It is often combined with paracetamol. 
Although tramadol is widely considered safe, there have been many reports of abuse, because the drug can have opioid-like effects, giving users a narcotic 'high'. Various governments around the world have issued warnings on the use of tramadol tablets, advising doctors not to prescribe the drug for people who are suicidal, at risk of addiction, take tranquilizers or antidepressants, have alcohol or drug abuse problems, or are depressed or emotionally disturbed. In Nigeria, the Federal government has banned importation and distribution of the drug owing to rampant abuse by many, especially teenagers.
NCS said Tramadol discovered so far by the Customs are purely illicit in various dosages ranging from 120 to 250 milligrams and these were above the permissible threshold of 50 and 100 milligrams. The incidence of abuse of psychotropic substances such as cough syrup with codeine, tramadol and diazepam has been on the increase.
We, therefore, commend the officers of the Apapa Command of Nigeria Customs Service for their rejection of the $412,000 (₦150 million) bribe offered by the importers of the illicit substance. The huge sum was reportedly offered by an importer who wanted officers to clear the container of Tramadol, a prohibited pharmaceutical product but they rejected his offer and impounded the contraband. The action of these officers is not only a demonstration of patriotism on their part, but it also presents a picture of a reformed NCS whose operatives are increasingly putting national interest above selves. The Service has always been pilloried for compromising in the discharge of its duties. Its steadfastness on this occasion therefore deserves commendation. 
The patriotism demonstrated by the NCS officials calls for a reflection on the sagging welfare of its men and women, who risk their lives to protect Nigerians from some unscrupulous individuals, who are bent on feeding on the blood of others for illicit gains. The task of policing the borders is quite challenging, hence the government should, as a matter of urgency, begin sustained improvements on the welfare of not only officers of NCS, but also other law enforcement agencies in the country for morale boosting. NCS officers are not well remunerated for the type of responsibilities they are enamoured with. They certainly deserve better treatment.
These NCS officials, like other Nigerian breadwinners, have a lot of responsibilities to their families at home, but due to poor remunerations, they hardly live up to expectation, thus compromising on service integrity. When these officers are sure of their welfare, they will be proactive in the discharge of their official duties and ensure they are guided by the ethics of the Service. Hence, the issues of poor welfare, posting and promotion should be reviewed by the Hameed Ali-led management. Remunration should be in tandem with modern day realities while postings and promotion should be based on fairness and hard work.
The successes NCS officials have recorded so far were due to the collective efforts of all officers of various units who have shown enormous support. They have expanded their operational horizon towards all the nooks and crannies of Nigeria, with a view to ensuring that they create a formidable platform for stopping smuggling activities.
Customs officers face frequent harassments and attacks from suspected smugglers in the course of their operation. Many have been maimed while some have lost their lives in chase of contraband goods. This underscores the enormous risks the Customs officials face in the discharge of their duties. 
While we are not unaware of the various assurances by government to see that there is an improvement in the welfare of NCS, these have remained mere promises for several years. Therefore, we call on the Federal Government and the Customs management to quickly review the salaries and wages of Customs officials before the end of this year so that officers and men can begin a new lease of life from January 2019. 
We pay for your stories! Do you have a story for Ships & Ports? Email us at [email protected] or call 0810 359 4873. You can also WhatsApp us here. We pay for videos too.

 

Copyright Ships & Ports Ltd. Permission to use quotations from this article is granted subject to appropriate credit given to www.shipsandports.com.ng as the source.