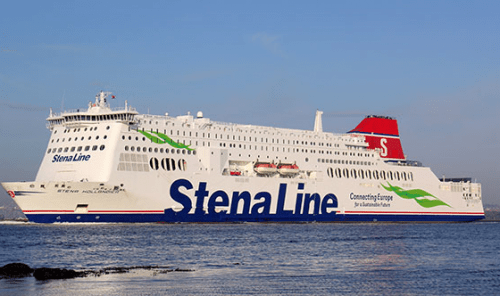 Gothenburg-based ferry company Stena Line plans to furlough 600 employees with 150 redundancies across the UK and the Republic of Ireland amid a large decline in travel bookings and freight volumes caused by the coronavirus pandemic.
The company said it would ensure those furloughed maintain 80% of salaries.
Due to the demand drop Stena Line had to suspend sailings on several routes and take out multiple ships from services. Even though it is hard to predict when the recovery can be expected, the rebound of passenger bookings is not anticipated until well into 2020.
As such, the announced measures will impact both shored-based and sea-based employees, including those working on vessels on the Irish Sea and North Sea.
"We are having to make some very difficult decisions, that we hoped we would never have to make," says Ian Hampton, Director, Stena Line.
"In order to secure the continuity of our freight operations, we have no choice but to reduce our costs. We are committed to keep vital supply lines open for UK and Ireland. Regrettably we must furlough employees on temporary paid leave and make redundancies, as we adjust to this new reality. We will do everything in our means to ensure essential supply lines stay operational during what is a very difficult time for the company and the countries that we serve."
The ferry company said that furlough will also be used to help vulnerable employees, such as for those who need to self-isolate due to underlying health conditions, those that are pregnant, and where possible, those with caring responsibilities due to COVID-19.
In March, Stena Line announced redundancies that will affect 950 people employed in Scandinavia. A number of these employees have since also been furloughed. Further job losses have subsequently been made in Denmark and the Baltics.
"The company is evaluating its operations in all regions and does not rule out that there could be further furlough, redundancy or changes to its current sailing schedules or routes," Stena Line concluded.