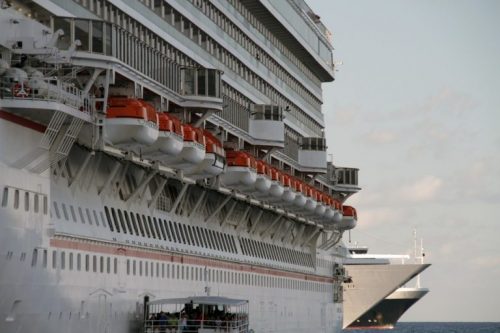 A crewmember of the Royal Caribbean Cruises-operated ship Vision of the Seas died after falling overboard at the Port of Livorno, Italy.
According to local media reports, the Filipino sailor fell during maintenance work on the ship on Thursday. 
The ship was moored at Port of Livorno's Pier 47 at the time of the accident, the reports said. Divers from the Italian National Firefighters Corps (Vigili del Fuoco) recovered the sailor's body from a depth of 13 meters.
"We are deeply saddened by the tragic incident that occurred on Vision of the Seas, while docked in Livorno, Italy," a Royal Caribbean spokesperson said in response to an inquiry.
An investigation into the circumstances of the accident and the exact cause of the sailor's death has been launched.
The 1998-built Vision of the Seas departed the Port of Livorno on September 5 and sailed to Italy's Port of Civitavecchia, according to AIS data provided by MarineTraffic.