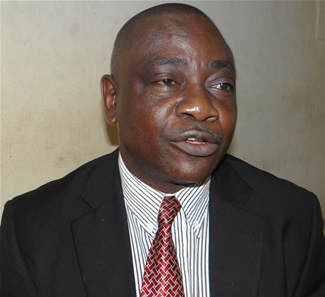 The Council for the Regulations of Freight Forwarding in Nigeria (CRFFN) has again postponed election into its governing council.
The election was originally scheduled for Friday (today).
Registrar of the Council, Mike Jukwe, who announced the postponement in a terse message to the various freight forwarding associations said the election was "put off until further notice".
Jukwe noted that accreditation of voters, which was earlier scheduled to hold today would no longer hold due to the postponement of the election.
"I am directed to inform you that the election of practitioners to the CRFFN Governing Council earlier scheduled to hold on Friday, 29 June 2018 has been postponed until further notice. As a result, there will be no accreditation of voters tomorrow," Jukwe said in the terse statement sighted by SHIPS & PORTS DAILY.
He however did not disclose reasons for the postponement of the election or on whose directive it was postponed.  
It would be recalled that the election, which has suffered a three-year delay, was earlier scheduled to hold on May 16, 2018 but was shifted to the June 29. 
A member of the Association of Nigerian Licensed Customs (ANLCA), Pius Ujubuonu attributed the postponement of the election to "unbridled protests, unguarded vituperations through incessant press releases, text messages that permeate the main seat of power". 
"The cumulative effects of these seeming indiscretions sold the council as a goldmine and the attendant interest and present take over," he added.