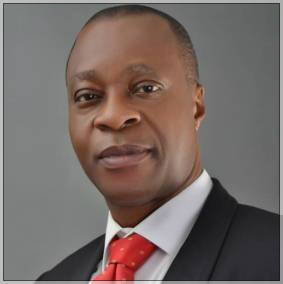 Chief Henry Njoku is one of the pioneer members of the Council for the Regulation of Freight Forwarding in Nigeria (CRFFN) Governing Council and the present Chairman of the Board of Trustees, Association of Nigerian Licensed Customs Agents (ANLCA). In this interview with Shulammite 'Foyeku, he speaks about the state of affairs at CRFFN and why progress has eluded the Council ten years after it was set up.
Excerpt:
As a pioneer member of the Governing Council of CRFFN, looking back, would you say the council has been able to achieve the mandate for its establishment?
I would not say so. I would rather say that not much has been achieved in terms of the objectives of CRFFN. I won't say they have achieved their mandate.
Do you have any regrets looking back 10 years down the line?
The regret is that things did not move the way I expected, because at the early stage, the zeal was there and everybody was happy that we were able to get what we worked hard for. But after some time, the board no longer existed and there seems not to be any seriousness to get for people to get on board, and nothing seemed to be moving again. For me, I am not happy about it but that is just the situation we find ourselves.
What would you say has hindered the progress of CRFFN?
My position has always been that the board should always be there. If the board had been there, I don't think CRFFN would be where it is today. But because there is no governing board working now, it seems that everything is on standstill and that is why people have been saying that they should reconstitute the board again so that the bite will be there and it will start working again. Without the board, CRFFN will not be able to do most of the things they are supposed to do.
How do you think CRFFN should be run?
The governing council should be reconstituted and should be run by CRFFN. The council is not an agency of the transport ministry; they are just attaching it to the ministry now because there is no board. It seems every directive on CRFFN comes from the transport ministry which is not supposed to be. I can tell you that if a governing board is constituted, most of the things happening there will not happen. But it is unfortunate that each time you tell them of the need to conduct election, they will tell you there is no fund to conduct election and we say we can fund election, there is no big deal about election but all they keep saying is that they do not have money to conduct election. This is even with the allocation CRFFN gets from government; so why are they always talking about funding? Remember that membership of CRFFN is corporate membership. Members have annual dues they pay both for staff and companies so if you calculate it, CRFFN has enough money but they have refused to conduct election. If the collection is harnessed very well, CRFFN cannot lack fund. So I do not see any reason why they keep saying they don't have fund to even conduct election. If we have a governing council, CRFFN will function very well.
Do you see the non-constitution of the Board as a setback to the collection of the Practitioners Operating Fee (POF)?
Some of us were against POF collection and why I am against it is because the board is not on ground. The board ought to have been constituted before we talk about collection of POF. POF collection should be something within us and the governing board should be able to direct the affairs and be part of whatever decision they are taking about it. There is nothing wrong with POF collection if we have the governing board in place. That has been our position in ANLCA.
Do you support the idea that the federal government appoint the chairman of the governing board?
The CRFFN has its own constitution and so if what is written in our gazette is that the federal government should appoint chairman, so be it. But if not, what is in the constitution should be followed. All I know is that the position of the governing board chairman is by election. That is what is in the constitution. It is not federal government appointing a chairman.
In recent times, there has been a proliferation of freight forwarding associations. What would you say about this?
Well, it was because of what some of the founders of the new associations see from CRFFN that made them form some of these new associations. When they were talking about the issue of POF, we were saying that any collection done or payment to be done should be given back to the agent that did the job and not association because CRFFN came up with the position that there would be a stipend paid to these associations and in the process of that, people started running helter-skelter to form associations in order to benefit from what the CRFFN will give to the associations. That was why ANLCA insisted that they should not give money to any association. If an association will spring up, it should be able to fund itself not from CRFFN. It is because people have the impression that if they collect the POF, the previous arrangement with CRFFN would remain and they would distribute to the associations the little percentage that isdue to them, but we said no to that we don't want it to be given to associations rather it should be given to the agents or whoever that is responsible for the job and who is paying that POF to CRFFN.
How has it been since you became the board chairman of ANLCA?
It has not been rosy but you know that it is a service to everyone and therefore I would not say it is bad. But it is just that one has to create time to serve and that is the major issue.
As the board chairman of ANLCA, are you satisfied having one of your board members serving as a board chairman of one of these new associations?
I am aware of the association you are talking about and I am not satisfied about it. We are still doing our investigation on it and ANLCA will come out at its own time to take a decision on that. Being the board chairman, I do not take decisions on my own because there are other board members. We can then look at what our constitution say and we will come out with a position on that soon.
How is the relationship between the board and the national executives of ANLCA?
It has been very cordial. We do not have any problem except if you talk about tribal rivalry. It is still there because in every association, they have these pressure groups and we still have some of our members belong to all these pressure group, but then, it cannot override our constitution. Tribal rivalry is still there but we try as much as we can to manage it and move forward.
By the time you leave office as BOT chairman, what would you want to be remembered for?
I would like to be remembered for unity because the association is made up of different kinds of people and you must create and devote time to listen to all of them. You may not be able to get 100 percent of what they want but at least if they get up to 70 percent, I am sure you will measure very well. The unity of the association is very important; that we find ourselves in this association is not our making. So whatever you feel your fellow agent can do for you, you will equally reciprocate and I believe that we are actually moving forward.
Copyright Ships & Ports Ltd. Permission to use quotations from this article is granted subject to appropriate credit given to www.shipsandports.com.ng as the source.