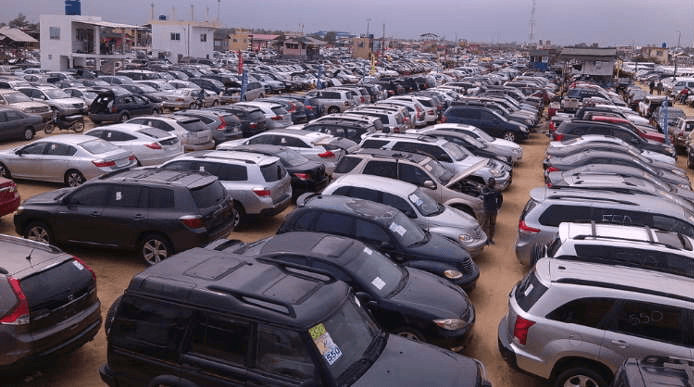 The Federal Government has concluded plans to slash the levy to be paid on imported cars from 35 percent to five percent.
Vehicles imported into Nigeria attract 35% import duty and another 35% levy, bringing to tariff payable to government by the importers of such vehicles to 70%.
The move to slash the levy to 5% is contained in the draft copy of the 2020 Finance Bill that may be presented by the executive arm of government to the National Assembly in the days ahead.
Details of the bill shared by the presidency also show that the import duty of tractors and motor vehicles for the transportation of goods has been slashed from 35% to 10%.
The bill also grants tax relief to companies that donated to the COVID-19 relief fund under the private sector-led Coalition Against COVID-19 (CACOVID).
To improve ease of doing business, the bill also proposes that software acquisition now qualifies as capital expenditure.
The Minister of finance, budget, and national planning, Zainab Ahmed, said the pr0posed reduction in import duties and levies is targeted at reducing the cost of transportation.
In January 2019, the Comptroller-General of Customs, Hameed Ali had urged the Federal Government to reduce levy on imported vehicles from 35% to 10%.
During a media briefing to mark the 2019 International Customs Day in Abuja, Ali said, "We have 35 per cent duty and 35% levy and so if you import a brand new vehicle into Nigeria, you pay 70% duty.
"From what we have done and based on statistics, we discovered that this duty has now driven most of our importers to our neighbouring ports and also it has increased the rate of smuggling into this country of new vehicles.
"Having interacted with our stakeholders, we discovered from what they said that the sudden increase in duty is what is driving them.
"And since 35% duty cannot be tinkered with, the one that can be tinkered with is the 35% levy, which is a policy by the Nigerian government. The 35% was put in order to encourage our automotive industry to ensure that it is developed.
"If we reduce the levy, the volume of cars that would be imported into Nigeria will increase and the revenue from the Nigeria Customs Service will increase.
"So we are advising that the government should review the levy and we are asking that it should be reduced to about 10%.
"If you do that, then it will mean that the collective duty on a new vehicle will be about 45%. That is 35% duty and 10% levy. With that, we will eventually get an increase in the volume of vehicles that are imported, smuggling will be reduced and, therefore, we will realise more revenue and the lives of our people will be saved."