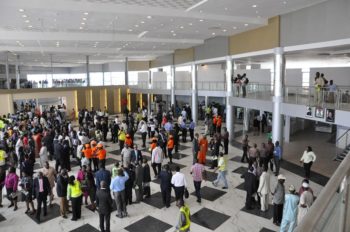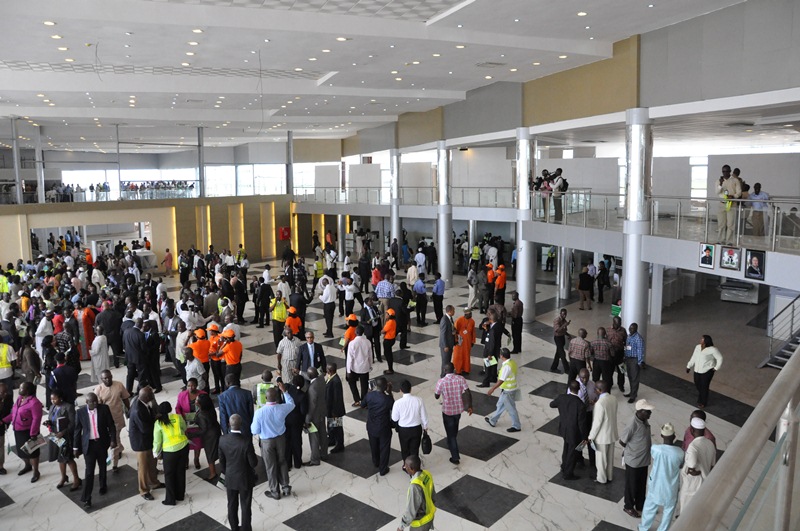 The domestic airports in Lagos have had to hold crowds of travellers from the weekend getting worse on in the morning of Monday, as airlines indulge in delay of scheduled flights due to unavailability of aviation fuel (Jet A1)
At the General Aviation Terminal (GAT), Murtala Mohammed Airport 1, (MMA1) a huge number of travellers were seen on Monday morning, with many of them complaining about their inability to meet appointments in Abuja or Port Harcourt.
A keen observation of information from the public address system reveals a possible merger of flights to Abuja and Port Harcourt by airlines, as they manipulate the schedules to tally with available fuel.
At MMA2, many passengers were seen waiting on queues to get their boarding passes, while others complain about the development at the top of their voices.
Some airlines earlier last week hinted of a lingering fuel scarcity which has affected their operations.
Arik Air reported getting only about 35 per cent of its daily volume need of Jet A1, leading to a lot of cancellation of flights last Saturday.
An air passenger who spoke SHIPS AND PORTS DAILY at MMA1, James Anago said his host airline had issues of overbooking, but was blaming everything on unavailability of fuel.
"This is not just lack of fuel, but overbooking too. The airline I am using has obviously overbooked because I had arrived much earlier than my flight time and they are telling me that I can no longer board. I will wait to see if their next flight goes," said Anago who is travelling to Port Harcourt.
An airline staff confirmed the scarcity of Jet A1 and admitted that the airlines have had to merge flights to maximize efficiency of available fuel.
Arik Air's spokesman, Adebanji Ola, had in a statement last week confirmed that Arik was experiencing a larger impact of this scarcity compared to other airlines.
"The airline requires a daily supply of approximately 500,000 litres of Jet-A1 for its operations but it has been getting between 180,000 and 200,000 over the past 10 days, which has severely impacted the scheduled flight operations," he stated.
He appealed for the understanding of its passengers who have been booked to travel on its flights.
Copyright Ships & Ports Ltd. Permission to use quotations from this article is granted subject to appropriate credit given to www.shipsandports.com.ng as the source.