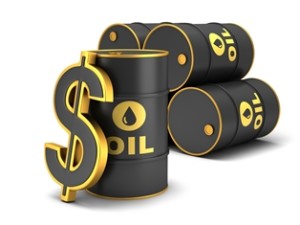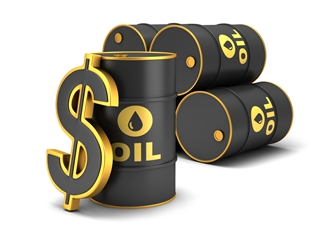 Crude oil prices rose on Tuesday, holding above $70 a barrel for a third day, supported by concerns that tensions in the Middle East could lead to supply disruptions.
Brent crude futures were up 28 cents on the day at $70.40 a barrel by 0848 GMT, while West Texas Intermediate (WTI) crude futures were up 19 cents at $65.74 a barrel.
Oil price has risen by more than 7 percent so far this month and by 5.3 percent in the first three months of the year, putting it on track for a third consecutive quarterly gain, something the market has not witnessed since late 2010.
Geopolitics and expectations of the world's largest exporters controlling supply have helped push Brent above $70 this year for the second time since late 2014, but analysts said this strength may not persist for long.
PVM Oil Associates analyst Tamas Varga said, "The recent rally in oil prices might have taken some by surprise as the underlying fundamental picture does not justify Brent being close to $70/bbl. This view is based on the simple fact that non-OPEC oil supply growth will trump the increase in global oil demand this year.
"The price strength of the last couple of weeks is down to two factors. The first one is a stable OPEC output level which leads to impressive compliance (with an oil supply-cutting deal). The second one is supply-side geopolitical developments in Venezuela, Libya and Iran, the most acute of which is Iran."
The United States has threatened to withdraw from a nuclear deal that Iran signed with six nations in 2015 by a deadline it has set in May, raising the chance that it may impose sanctions on Tehran and hinder oil exports.
The Organization of the Petroleum Exporting Countries together with a group of non-OPEC producers led by Russia, has curtailed production since January 2017 to prop up prices.
The deal is scheduled to last through 2018, and there has been recent support by OPEC's de-facto leader Saudi Arabia to extend the cuts into 2019.
Stephen Innes, head of trading for Asia/Pacific at futures brokerage OANDA in Singapore, said there was "considerable resistance" to extending the deal as current, or higher, prices could entice even more U.S. shale producers to come back online.
U.S. crude production – thanks largely to shale oil drilling – has already grown by nearly 25 percent in under two years to above 10 million barrels per day.
In Asia, Shanghai crude futures fell over 2 percent in their second day of trading to 424 yuan ($67.85) per barrel from a last settlement of 433.8 yuan ($69.41).
Agency Report