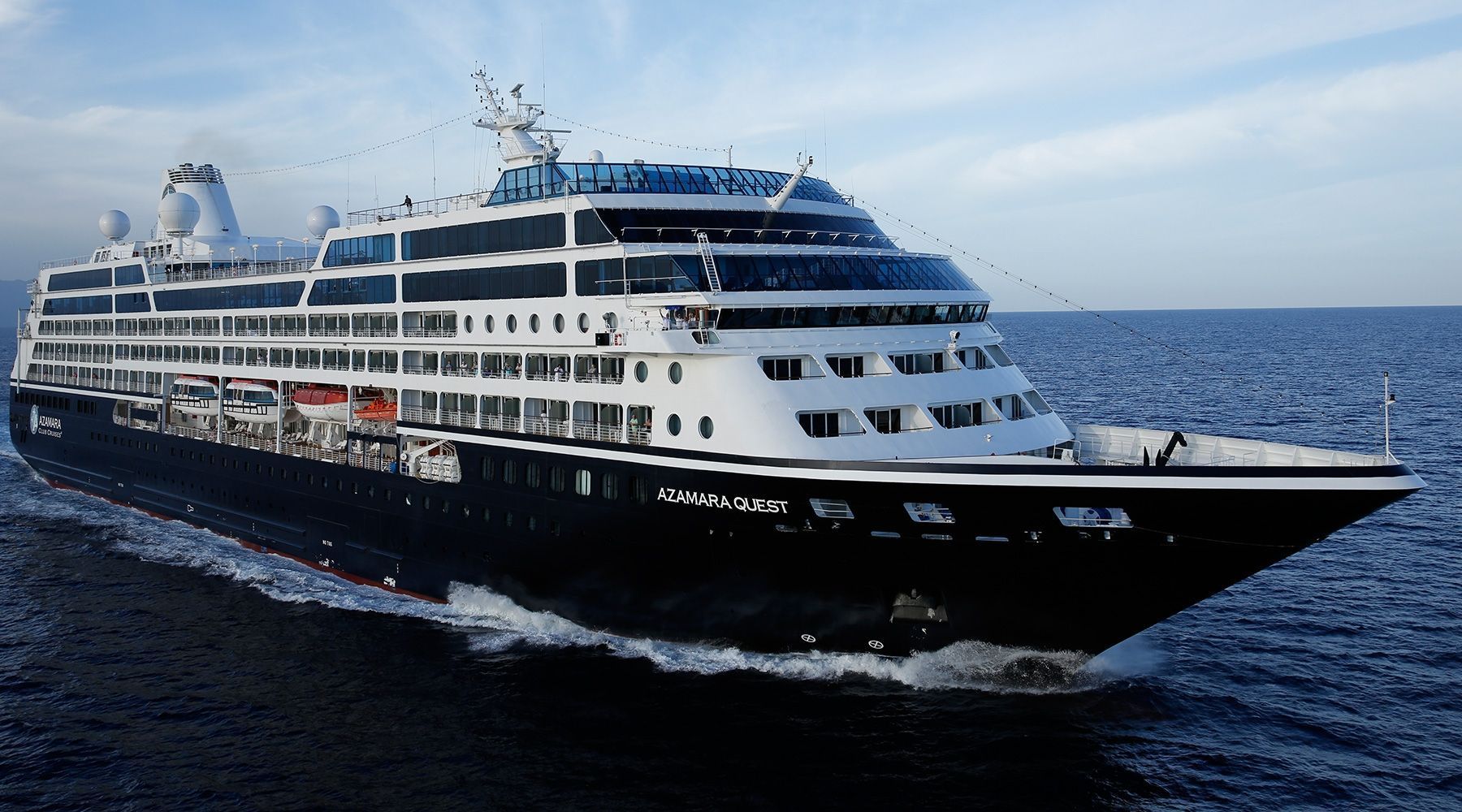 On January 27, 2016, the Maltese-flagged passenger ship Azamara Quest, with a pilot on board, was en route to the port of Picton in New Zealand's Marlborough Sounds when it ran aground on a rock at the entrance to the Tory Channel, part of a typical inter-island route known for its particularly strong tides.
There were no injuries among the 652 passengers and 394 crew on board, but the ship sustained relatively minor damage.
New Zealand's Transport Accident Investigation Committee (TAIC) has now released findings from its investigation into the incident, finding that a miscommunication between the pilot and Master led to the grounding.
The TAIC said, "A harbor pilot boarded the Azamara Quest outside the entrance to Tory Channel at 0900. The master and pilot exchanged information and discussed the passage plan through Tory Channel to Picton, in particular the strong currents in the tight turn required on entry to Tory Channel. However, due to miscommunication the passage inwards began with the master and pilot having different understandings of how the first turn would be conducted.
"As a result the turn was initiated late and the ship never achieved a sufficient rate of turn to avoid contacting Wheki Rock close to the northern shoreline. The ship struck the rock, causing minor damage to the hull and damage to one propeller. Nobody was injured.
During the investigation, the Transport Accident Investigation Commission found that the bridge team had no common  or agreed understanding of the plan for the ship to make the turn into Tory Channel because the details of how the turn would be made and the influence the tide would have on the ship during the turn had not been clearly communicated. 
"Therefore, with no agreed plan, the task of the bridge team monitoring the ship's progress through the turn was set up to fail."
The Commission also found that the port company and pilot were relying on the pilot making five transits of Tory Channel using the port company pilot launch in order to maintain currency with the Pilot Training and Proficiency Plan, which did not meet the intent of the plan.
The Commission identified three key safety issues and made two recommendations as a result of the investigation. 
"The Commission has previously found poor bridge resource management under pilotage to be a factor contributing to accidents involving two other ships in New Zealand. The respective reports made several recommendations aimed at improving the standard of pilotage and making the transition of the pilot into the ship's bridge team more seamless on a global level," TAIC recommended.