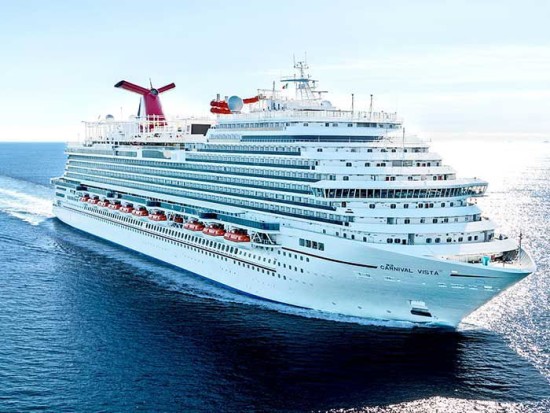 The cruise ship industry is still reliant on heavy fuels with only a small proportion of fleets becoming cleaner, according to the NABU cruise ship ranking for 2019.
The findings of the German environmental organization's evaluation show that the industry's climate footprint remains largely unchanged as the ships do not use greener technologies such as exhaust technology on a larger scale.
This year's study has covered 89 ships and featured technologies in the field of energy supply and propulsion systems for the first time listed as a separate category.
NABU noted that Hurtigruten set new standards with their hybrid ship Roald Amundsen. While they still employ diesel-electric engines, their energy efficiency gain reduces C02 emissions, it was said.
In the category of air pollutants, German ship owner AIDA comes first with its newest model AIDAnova. AIDA's Italian parent group Costa Crociere is on a par with its LNG-powered Costa Smeralda, the organization said in the study. The third place was awarded to three ships of shipping company Hapag-Lloyd.
"Far behind, the industry's giants MSC and Royal Carribean take the last place at all times," NABU said.
It was also highlighted that French cruise line Ponant was the first company to announce a voluntarily phase-out of heavy fuel oil setting the course for a timely exhaust gas treatment.
"A comprehensive reduction of air pollutants is technologically possible and also economically feasible for a mere fraction of the construction costs of a new ship," Malte Siegert, head of climate policy at NABU Hamburg, said.
"It's a scandal that we still see ships today which are built with a standard that dates back to decades ago. It is crucial to make these new standards mandatory and to have them installed in all ships as soon as possible. In addition, mandatory shore power connections are long overdue for all European ports."