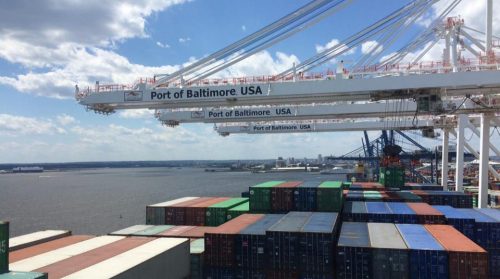 For the first time ever, Baltimore's port saw more than 11 million tons of cargo pass through its terminals in the last fiscal year, breaking the record set in the previous fiscal year, the state's port administration said Monday.
Administration officials said the Helen Delich Bentley Port of Baltimore saw 11,001,234 tons of cargo in fiscal year 2019, an increase of nearly 32,000 tons from fiscal 2018.
The port also broke its previous record for the most cargo in a quarter. From April to June 2019, the port handled 2,873,392 cargo tons.
The previous quarterly record of 2,790,745 tons was set in the second quarter of 2018.
Baltimore's port is ranked 11th overall among major U.S. ports for cargo handled, the administration said.