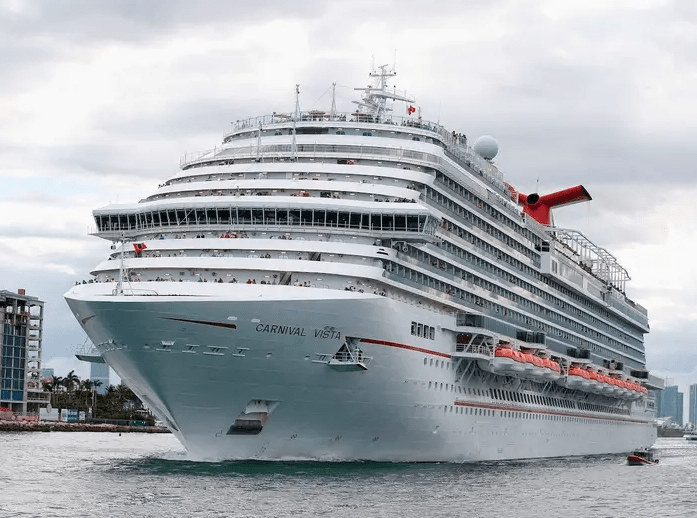 A passenger from the Carnival Vista has died from COVID-19 after several cases – mostly among crew members – were reported on the cruise ship earlier this month.
The 77-year-old woman, who previously tested positive, died in a Tulsa, Oklahoma hospital after being transferred there from Belize.
Carnival Vista arrived in Belize during a round-trip voyage from Galveston, Texas on August 11, reporting to authorities that it had 27 positive cases of COVID-19 on board. The majority of cases, 26 in total, were among crew members of the ship. It's not immediately clear if the woman was the one passenger out of the 27 cases.
Belize authorities reported Carnival Vista arrived with 2,895 guests and 1,441 crew. Nearly all crew members on the ship were vaccinated as well as over 96% of guests on board, the Belize Tourism Board reported at the time.
The New York Times report said the sickened passenger was disembarked in Belize and admitted to a local hospital, where her condition worsened. She was eventually evacuated to a hospital in Tulsa where she passed away. An update on a GoFundMe page set up for the victim said she was transferred to Tulsa as early as August 6. It is not clear if she was vaccinated.
"We are very sorry to hear about the death of a guest who sailed on Carnival Vista," Carnival Cruise Line said in a statement. The statement added that the guest "almost certainly" did not contract the virus while on board the Vista.