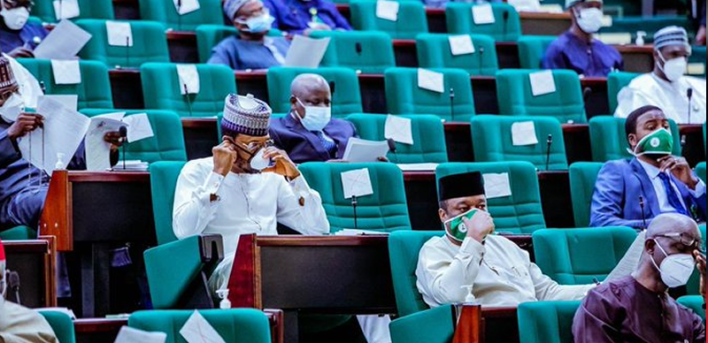 Members of the House of Representatives Committee on Finance on Monday rejected the N1.33 trillion revenue target of the Nigeria Customs Service (NCS) for 2022.
At an interactive session on the 2022-2024 Medium-Term Expenditure Framework/Fiscal Strategy Paper (MTEF/FSP) with Ministries, Departments and Agencies, some members of the committee said with new technologies and devaluation of the naira, Customs should be able to generate more revenue.
A member of the committee, Leke Abejide (SDP-Kogi), said the NCS should be able to generate N2 trillion in 2022. His position was supported by Ahmed Muhktar (APC-Kaduna).
The Chairman of the Committee, James Faleke (APC-Lagos), said that at the beginning of every year, the Budget Office takes a critical look at expected revenue generation of the country.
He said that was done to know the required funds and make adequate preparation for borrowing, noting that if more revenue was generated, the country would borrow less. 
"We are saying no, that your gross revenue generation is low given all the available opportunities that you have; when you also look at your previous performance 2020 to 2021.
"For us as Committee on Finance, we will not accept the N1.3 trillion, I am sure by the time our report comes out, you will be pleasantly happy," he said.
Earlier, the Comptroller-General of Customs, Hameed Ali, told the committee that the service proposed to generate the sum of N1.33 trillion in 2022.
Ali said the service came up with the figure after analysing the average revenue collection in the previous and was trying to be as realistic as possible. 
He said the unavailability of scanners at the ports makes it difficult to monitor all the goods imported into the country, arguing that "once the scanners are available, smuggling will be reduced to the barest minimum".