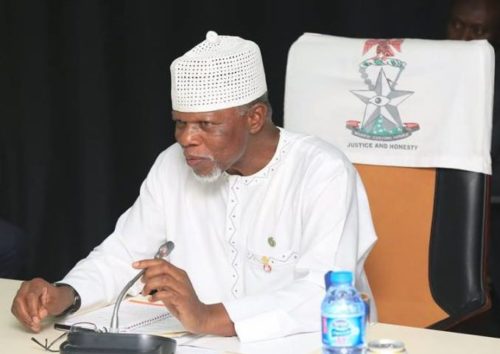 The Board of Trustees Chairman of the Association of Nigeria Licensed Customs Agents (ANLCA), Taiwo Mustapha, has described the Comptroller General of Nigeria Customs Service (NCS), Hameed Ali, as a "novice".
Speaking during a press briefing in Lagos on Tuesday, Mustapha said the Customs Comptroller General's military background and lack of knowledge about Customs operations is hindering the flow of trade in the country.
Ali is a retired Lt. Colonel in the Nigerian Army. He was appointed to head the Nigeria Customs Service after his close friend; General Muhammadu Buhari won the Presidential election in 2015.
"One thing we need to quite understand is that the current Comptroller General of Customs is not a seasoned officer. He has never been part of us. The president brought him and that's why we are seeing what is going on now.
"So we can't really blame him. He is there but in the real sense of it he doesn't know the nitty-gritty of Customs operations. If he stays there for one decade, he may not understand the operation.
"The last time we saw the Comptroller General in the port to have stakeholders meeting with us? I can't even remember in the last one or two years. We have not met him one-on-one. So how would he be able to make changes? You can't learn from afar," Mustapha said.