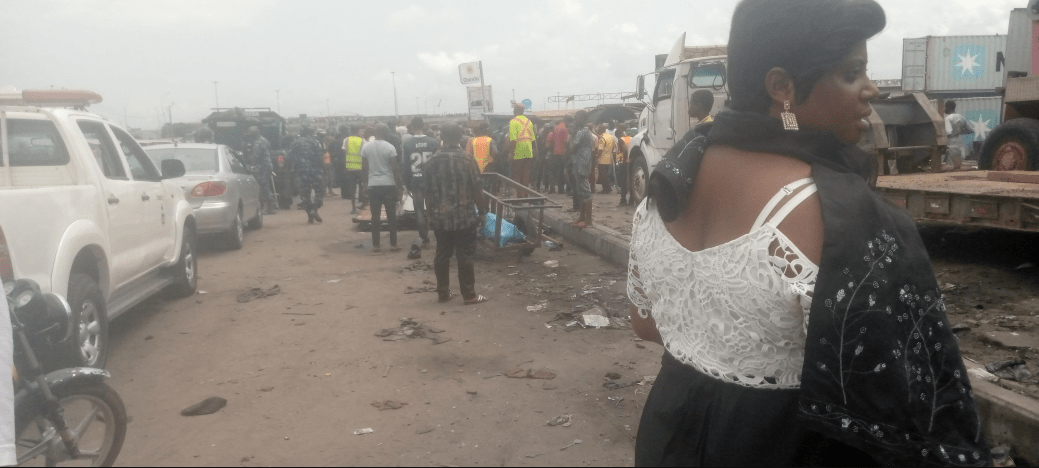 The Lagos State Government and the Nigerian Ports Authority (NPA) on Wednesday began the demolition of shanties and illegal structures at the Tin Can Island Port Complex, Lagos.
The Task Force officials also set the Anumorigba Market at the Second Gate of the Tin Can Island Port on fire after ejecting traders from the market.
The government had given a two-week notice to owners of the illegal structure to vacate the area.
The Task Force, led by heavily armed security operatives including Army, Police, NPA Security and LASTMA personnel, commenced the demolition at the expiration of the quit notice on Wednesday, an official told SHIPS & PORTS.
"Prior notice was issued out for more than two weeks now, so they should not be surprised because this land belongs to the government," the official said.
"Part of the plan here is to evacuate all the okada guys and build a tricycle park. It is only tricycle that will be allowed to ply this road," he added.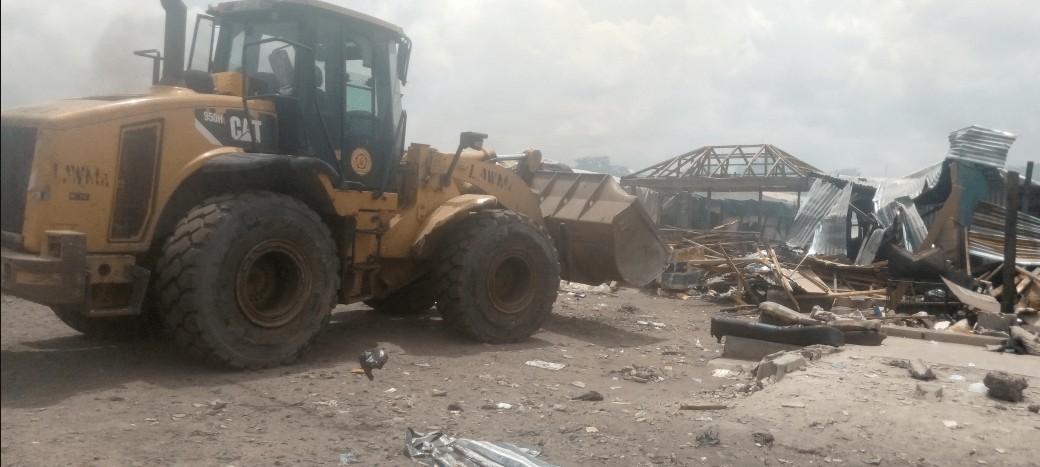 Owner of one of the demolished structures, who claimed to have spent more than ten years in the area, blamed miscreants and street urchins who engaged in frequent violent clashes with each other in the area, for the action of the government.
She said, "Government did announce to us that they are coming to demolish this place. We heard but another ugly thing is the activities of the 'agberos' here. They cause all sorts of mayhem to the extent of exchanging bullets with the police.
"This is one of the reasons for this but now, we are all victims. Many are even living here not just trading but now they are homeless."
An official of the Lagos State Traffic Management Authority (LASTMA), who was part of the demolition team, warned the ejected traders and squatters against returning to the area.
"Soonest anybody found here either trading or carrying out any activity would be raided and carried away by Black Maria," the official named Ogunewu said.
SHIPS & PORTS had earlier reported that two factions of street urchins and touts engaged in a free-for-all at the port on Friday.