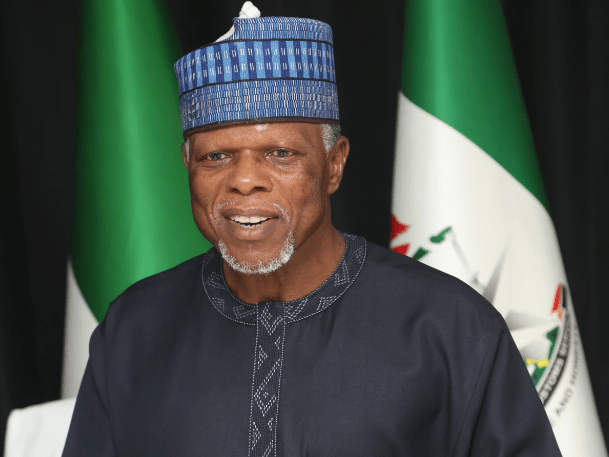 The Comptroller-General of Customs, Hammed Ali, has said that the agency would not back down on the implementation of its controversial vehicle identification number (VIN) valuation policy introduced in February. 
The contentious valuation policy, which effectively hiked the Customs duty payable on fairly used imported vehicles by more than 200%, was resisted by clearing agents operating at the Tin Can Island and PTML Customs Commands in Lagos. The agents blockaded the two customs commands, refusing to allow the clearing of goods from the port.
On March 7, the Customs Service announced the suspension of the policy for 30 days, via a circular titled "Approval of Grace Period To Clear Backlog Of Vehicles' dated March 7, 2022 and signed on behalf of the Comptroller General by an Assistant Comptroller General, H.K Gummi. 
However, speaking during a visit to the Customs College, Ikeja, Lagos, on Wednesday, Ali said he remained committed to the implementation of the VIN valuation policy. 
"It is now one valuation for the same type of vehicle anywhere. We are moving forward; we can't be retrogressive. When the freight forwarders came up with their issue of not liking the platform I was surprised because these were the same people that put us on the edge. So, I think it has come to stay and we will make sure it succeeds. Anytime I come to the port, there has been this issue of uniformity for values. They have complained of multiple valuations when they go to Apapa port, Tin Can and PTML where they get different values," he said. 
The Customs Comptroller-General also said that most of the scanners available at the nation's seaports are obsolete and need to be changed to reduce the high level of physical examination at the ports. 
He said the NCS plans to deploy 135 scanners nationwide to boost border security.
He said, "On the scanners, you know, when I came in, most of the scanners have run down and the information technology components especially as regards to scanners are time-bound.
"The highest they will stay is about seven years and even the manufacturers of the scanners will tell you that after seven years, you may not get the spare parts again. So those ones went obsolete and we have to devise a means of getting scanners. We were lucky we worked with the Ministry of Finance and today we have three mobile scanners that have been deployed.
"They are high-dimension scanners; they are exceptionally dynamic so we hope this is an intervention. We hope that the e-Customs, which is my baby, will come into place and if it comes into place, we expect that 135 scanners will be deployed nationwide. And that will take care of borders, land borders, airports, and sea borders," Ali said.  
Copyright Ships & Ports Ltd. Permission to use quotations from this article is granted subject to appropriate credit given to www.shipsandports.com.ng as the source.