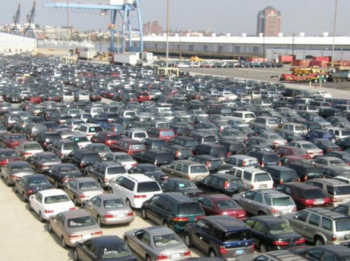 The Nigeria Customs Service (NCS) says 43 winners have emerged in the first 48 hours of the bidding period for auctioned vehicles that ended last Wednesday.
This is coming amid complaints from some participants of the electronic auction platform launched last Monday over their inability to access some features and make payments on the website.
A participant,  Alex Odugbo in Abuja said despite his valid Tax Identification Number (TIN), he had issues recharging his e-wallet.
"I cannot complete the e-wallet funding step and that means I am cut off from bidding. The banks are having issues doing this e-wallet process," he said.
Equally,  Kayode Damusa, a resident in New Karu area of Nasarawa State attributed his issue to network, saying he could hardly connect to the server to complete his process.
"I don't know if it's my network service provider or the Customs' server, not all the features came up and when I think I had filled up my details, the platform returns an error. I have been told to try using a cybercafé," he noted.
However, the Service spokesman, Joseph Attah in a statement said the 23 Customs duty collecting banks were trained and involved in the user acceptability test of the platform along with the Central Bank of Nigeria (CBN).
"Throughout this period, no bank indicated any problem with the platform. However, upon launch of the platform https.app.trade.gov.ng/eauction only Jaiz Bank was discovered to be ready and active on the platform," he explained.
Customs said to address this, it wrote to the other banks requesting them to "integrate with the e-auction application for the recharging of e-wallet" the previous Monday.
The Service uploaded 130 vehicles, from which 43 were bided for and won. "While 282 people registered, 268 were enabled to generate e-wallet assessment. Out of 177 that recharged their e-wallets, 68 bided and 43 emerged as winners," the statement said.
The second round of bidding started earlier today and will stop on Wednesday, by 12:00 noon, according to the statement.