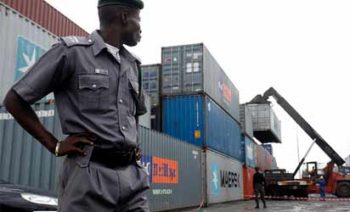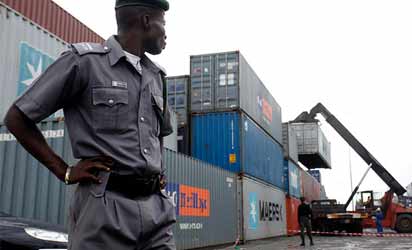 Nigeria Customs Service (NCS), and the Association of Nigeria Licensed Customs Agents (ANLCA), have traded blames over corruption and malpractices that often take place in the nation's sea ports, even as they have set up a committee to address the anomaly.
While the Customs blame importers and their agents for false declaration and falsification of documents, the agents on the other hand are accusing Customs of frustrating the clearing process by demanding for bribes before doing their job.
The decision to set up the committee was suggested by the Comptroller General of Customs (CGC), Col. Hameed Ali (Rted), after a meeting by the two bodies at the Customs House in Abuja.
A source said the suggestion of the Customs boss followed a series of complaints which continued to hinder smooth clearance of goods at the port by the ANLCA team.
When contacted, the National Public Relations Officer of the NCS, Joseph Attah, said though there is the giver and the taker, for corruption to take place, most of the time it is the insincerity on the part of importers and their agents that is responsible for the corruption at the port.
He said some of the issues to be addressed by the committee are : Curbing corruption at the ports, clearing process, involvement of serving Customs Officers in clearing business, multiple Customs checkpoints and others.
The committee which is to be headed by Acting Deputy Comptroller of Customs (DCG), in charge of Tariff and Trade, Alu Sule Robert, is expected to commence sitting on Monday next week but are to have their initial meeting today (Friday).