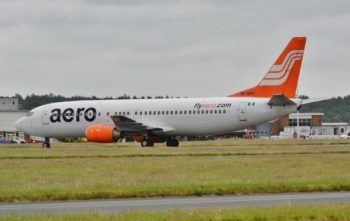 Tens of passengers were temporarily stranded at the Murtala Muhammad International Airport Terminal 2 in Lagos Friday morning after the Aero Contractor aircraft in which they were to fly to Abuja 'developed faults'.
A passenger said the fault was noticed just before taking off.
But a spokesperson of the Aero Contractors airlines, Simon Tumba, said the delay in flight operation and attendant disembark of passengers was to satisfy a necessarily test-run of the engine before take-off.
Tumba said that the development was due to "procedural oversight", but had to be immediately addressed.
"I can confirm that the engine has been ran and the passengers have boarded the aircraft from Aero terminal and they are already airborne," he said.