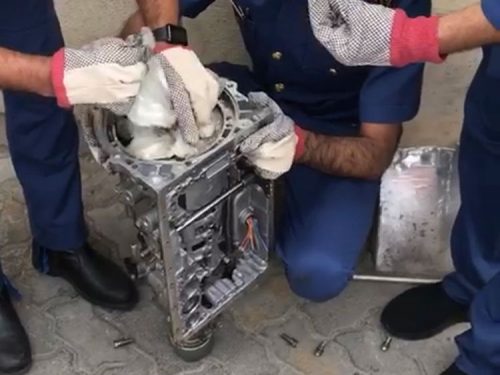 The Customs Intelligence Department and Jebel Ali Customs Center in Dubai have thwarted an attempt to smuggle 251.2 kg of crystal meth and 6.4 kg of heroin, with an estimated market value of Dh25 million in an operation nicknamed "Gear Box".
According to a press release from the Customs authorities, the illegal drugs were concealed inside used vehicle spare parts. The shipment owner was said to have added different types and sizes of spare parts, to throw off suspicion, and then hid the drugs inside the spare parts.
The Customs inspectors however uncovered the illegal shipment using a combination of tools including an in-house smart detection system and a canine unit.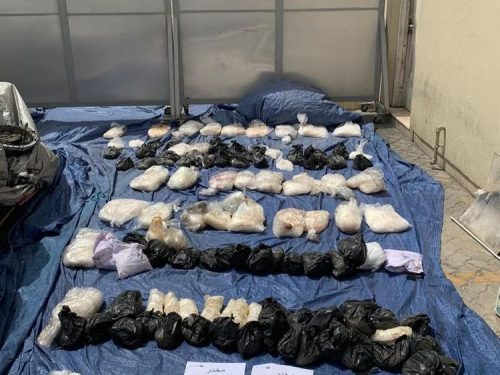 The Smart Risk Engine, developed in-house by Dubai Customs using the latest AI applications, recognizes the upcoming risky shipments and creates a profile for different expected risks. The risk engine classified the spare parts shipment as risky.
"We work together to thwart any smuggling attempts in order to protect our society from the hazards of drugs. We have built a very advanced system to curb these illegal attempts, and this seizure reveals the level of professionalism and skills our staff have, Director of Jebel Ali Customs Canters Management, Yousef Al Hashimi said.
Director of Customs Intelligence Department, Shuaib Al Suwaidi, also added, "We enhanced the security of our entry points with the most advanced systems to protect our society from any threats of these illegal items, and, at the same time, support legitimate trade as part of our vision in Dubai Customs."