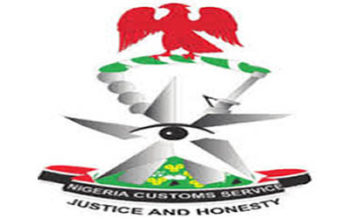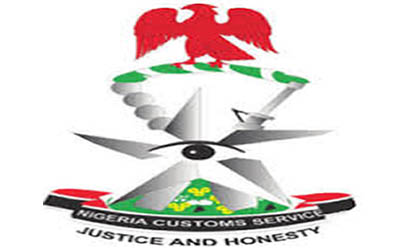 The Federal Operations Unit (FOU) Zone 'C', Owerri of the Nigeria Customs Service said it impounded 17 prohibited items and 21 underpayments recovered worth over N194million in January 2017.
A statement by the Public Relations officer of the unit, Assistant Superintendent of Customs Ifeoma Onuigbo made available to SHIPS & PORTS DAILY yesterday said the figure is a combination of the Duty Paid Value (DPV) of N122million of the seized items and N72 million recovered from underpayment in the review period.
According to the statement, Controller in charge of the Unit, Comptroller Mohammed Uba while showcasing the seized items to journalists at the Customs Warehouse, Enugu said 18 suspects were arrested in connection with the seizures which took place along Owerri, Benin, Enugu and Calabar axis.
Giving a breakdown of the seizures, Comptroller Uba said they include nine vehicles worth N35.9million, 382 pieces of foreign smuggled used tyres valued at N6.2million and 3,077 bags of 50kg foreign rice worth N80million.
Commenting on the dangers and implications of the usage and consumption of the seized items by members of the public, Uba said that rice smuggling has the capacity to depress the nation's economy because according to him, it reduces government's revenue, stifles domestic rice industries in addition to distorting supply and consumption data usually applied by the government as references for sound policy planning.
The Customs boss also justified government ban on used tyres stressing that such items from more advance nations are compressed and discarded for use in their countries of manufacture, but later find their way into the country as a result of the activities of the smugglers who in turn sell them to members of the public because of their perceived cheap prices.
He therefore warned those who are still trapped in the illicit business of smuggling despite the obvious implications to purge themselves of these obnoxious businesses which is he said is detrimental to the nation's economy, their own lives and the society at large.
He noted that the unbridled use of imported second hand tyres has continued to wreck havoc on the nation's highway with many lives being lost and others seriously injured.
Uba also advised member of the public with unquenchable appetite, interest and desire for foreign prohibited materials to quickly purge themselves of this in their own interest, saying that many families have been ruined as a result of this.
He said the NCS would remain steadfast and sincere in its resolution to ensure that no prohibited item gets across the nation's borders, assuring that the service is now more than ever fortified, trained, mobilized and motivated to meet its challenges.
Uba appealed to members of the public with information about activities of smugglers, their collaborators and agents to always make such information available to his officers and men for necessary action.