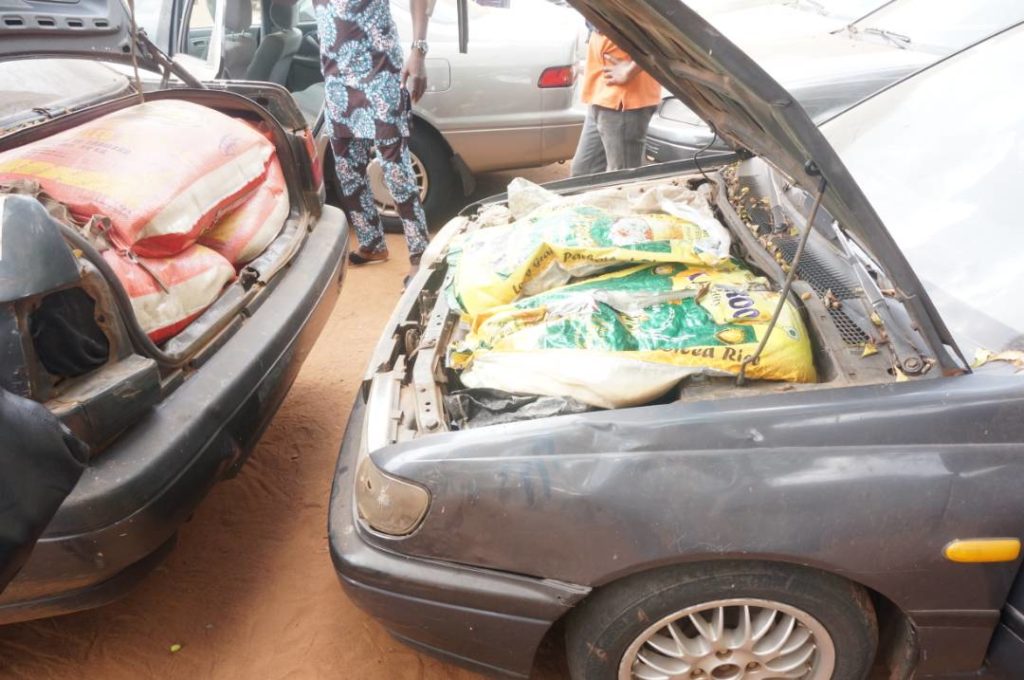 The Nigeria Customs Service (NCS), Federal Operations Unit, Zone 'B'   Kaduna, on Wednesday said it impounded goods with Duty Paid Value (DPV) of N572 million in the past three months.
The Unit Controller, Mohammed Mustapha, who disclosed this in Kaduna while taking journalists round the seized goods said 11 suspects were arrested in connection with the seized goods, adding that they would be charged to court at the conclusion of investigations.
He said that seized items included trucks and smuggled rice, spaghetti and vegetable oil loaded on them.
Mustapha said that the unit also impounded 12 other vehicles including J5, Sharon, Passat and golf which were conveying smuggled 3,200 cartoons of spaghetti and secondhand clothes.
He said that one of the seized trucks carried 350 bags of 50kg foreign rice concealed in bags of maize.