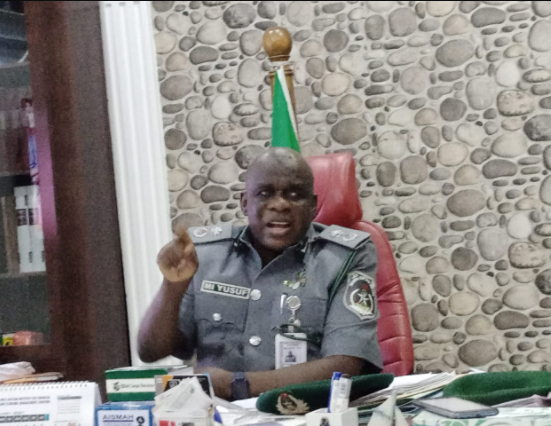 The Apapa Area Command of Nigeria Customs Service collected the sum of N870.38 billion as revenue on imported items in 2021.
The amount represents an increase of about 68% when compared with the sum of N518.4 billion realised at the command in 2020.
Comptroller of the command, Yusuf Malanta, who disclosed this in Lagos on Wednesday, said a total of 103 seizures worth N31 billion was made during the period.
"Worthy of mention here is the seizure of 46.55kg of cocaine concealed on vessels MV Karteria and MV Chayanee Naree laden with raw sugar.
"Some of the seized items include containers of foreign parboiled rice, tomato paste, secondhand clothes, unregistered pharmaceuticals like captagon pills, tramadol, codeine syrup, etc.
"These were seizures made in accordance with provision sections 46, 47, and 161 of CEMA (Customs and Excise Management act) CAP C45 LFN 2004. These seizures are condemned by a competent court of law and the suspects are still undergoing investigation and interrogation," Malanta said.
He also disclosed that the volume of non-oil commodities exported that passed through the command rose from 1.3 million metric tons in 2020 to 5.38 million metric tons in 2021. He said the Free on Board (FOB) value for the exported items also rose from $340 million (N140 billion) in 2020 to $641 million (N264 billion) in 2021.
"Items exported include steel bars, agricultural and mineral products, among others. This feat was achieved through the Federal government policy and export incentives schemes occasioned by the service facilitation and automation of NXP and CCI," he added.