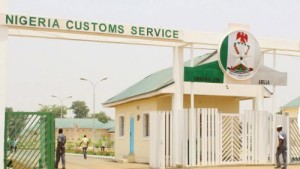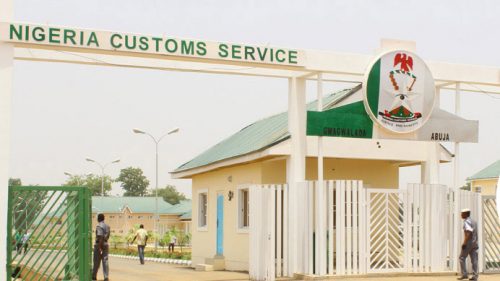 The Nigeria Customs Service (NCS), Seme Command has generated N575.6 million as revenue in July 2018.
A statement by the Public Relations Officer (PRO) of the command, Saidu Abdullahi, quoted the Command's Controller, Comptroller Mohammed Aliyu, on Wednesday, as saying the revenue represented about 85 percent of the monthly target set for the command.
Aliyu further disclosed that the anti-smuggling operations unit of the command made 91 seizures with a Duty Paid Value (DPV) of N130.8 million in the review period.
He said the seizures included Fire Spice Gin with a 42 per cent concentrate of alcohol and over 2,000 cartons of gin concealed in a truck with a Duty Paid Value of over N13 million.
Aliyu noted that officers of the command were determined to secure the border against illicit trade considered harmful to the health and well-being of the citizens.
He said the command was committed to the World Customs Organisation (WCO) emphasis on transnational border control management and the technical simulation/handover of the Joint Border Post by the ECOWAS Commission at Seme, held on July 27, 2018.
Aliyu noted that the command would also ensure border security and seamless facilitation of legitimate trade, in tandem with the Executive Order on the Ease of Doing Business.
He gave an assurance that the Joint Border Post would serve as a platform that would simplify Customs procedures, while increasing cooperation, collaboration, coordination and harmonious working relationships at the border posts.
The Seme controller said the command was determined to conduct its responsibilities with discipline at all levels.