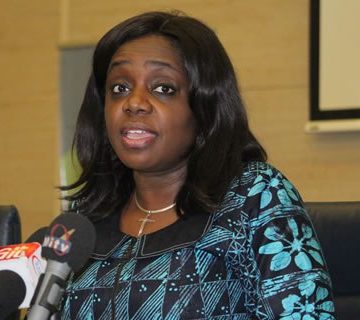 A report released by the Presidential Enabling Business Environment Council (PEBEC) has ranked the Federal Ministry of Finance; the Federal Ministry of Power, Works and Housing and the Nigeria Customs Service as the least transparent among government Ministries, Departments and Agencies (MDAs) in Nigeria. 
The PEBEC report tracked the performance of "46 Priority Ministries, Departments and Agencies" based on their level of transparency and efficiency.
The 46 MDAs were selected based on their immediate impact on the business environment and feedback from stakeholders via forums and surveys. Their level of transparency was determined by their compliance with directives to publish a list of their fees, timelines and requirements for obtaining permits, licences and approvals. 
According to the report tagged Executive Order on Transparency and Efficiency Scorecard, which was released recently and obtained by SHIPS & PORTS DAILY, the Federal Ministry of Finance ranked the least transparent zero percent, the Federal Ministry of Power, Works and Housing, (FMPWH) is the second least transparent at 19 percent while the Nigeria Customs Service, (NCS) scored a dismal 27 percent in the transparency ranking.
The Nigerian Export Promotion Council (NEPC), the Nigerian Ports Authority (NPA), the Nigerian Shippers' Council (NSC), the Nigerian Export Processing Zones Authority (NEPZA) and the Nigerian Maritime Administration and Safety Agency (NIMASA), however performed fairly well on the scorecard. 
NEPC was rated the 6th most transparency agency at 92 percent; NPA 11th at 81 percent; NSC 25th at 64 percent; NEPZA 26th at 62 percent; and NIMASA 30th place at 56 percent.
The top three transparent agencies in Nigeria, according to the PEBEC report are the Federal Inland Revenue Service, (FIRS), which came tops at 100 percent while the National Agency for Food and Drug Administration and Control (NAFDAC) and the Nigeria Immigration Service (NIS) tie for the second place at 97 percent. The Nigerian Electricity Management Service Agency (NEMSA) is on the third position at 94 percent.
The report said, "The standard processes and service fees for most MDAs are not publicly available. As a result, citizens are not empowered to demand efficient service and this creates opportunity for rent seeking. 
"The transparency directive mandates the MDAs to publish a complete list of all fees, timelines, conditions and requirements for obtaining permits, licences and approvals on their premises and on their websites.
"After signing EO1 (Executive Order 1), the Vice President mandated the Head of Service (HOS) of the Federation and the Secretary to the Government of the Federation (SGF), in collaboration with the Enabling Business Environment Secretariat (EBES) to conduct workshops for all MDAs to operationalize the Order. The workshops were conducted in batches between June and August 2017 for several of the 960 MDAs under the Civil and Public Services."
It added that EO1 had mandated MDAs to submit monthly reports to the offices of the HOS, SGF and the Service Compact Unit (SERVICOM), which is under the Presidency, in order to foster a robust monitoring and evaluation process.