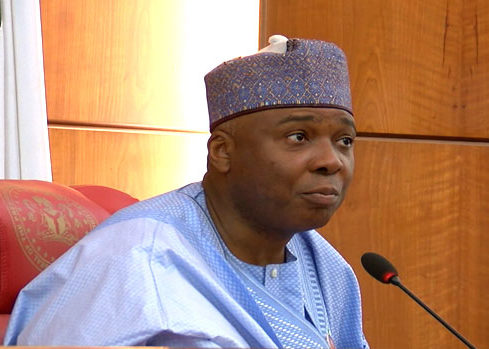 The Nigeria Customs Service (NCS) is set to dispose the abandoned N298 million bulletproof Range Rover Sports Utility Vehicle (SUV) reportedly belonging to the Senate President, Bukola Saraki, 19 months after it was impounded.
Sources informed SHIPS & PORTS DAILY that the black SUV, with chassis number SALGV3TF3EA190243, which was intercepted in January 2017 is still at the facility of the Federal Operations Unit (FOU) Zone A of the NCS in Ikeja, Lagos. 
"The vehicle is still at our warehouse. It is among the vehicles that went through court processes and has been condemned by the court for disposal. 
"Apart from the e-auction that Customs is doing, they are also doing some direct auctions to offices of government agencies and that is possibly what will happen to the vehicle," the source, who pleaded anonymity, said.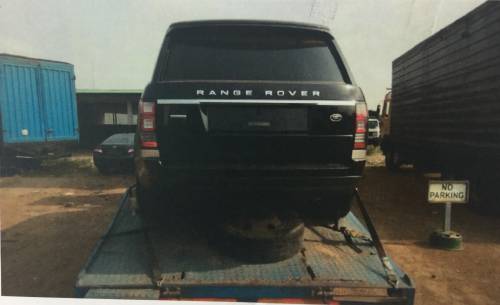 Customs officials on January 11, 2017 seized the Range Rover SUV, which they claimed belonged to Saraki, over unpaid Customs duty and falsification of document.
The vehicle was being driven from Lagos to Abuja when it was intercepted and impounded. 
The driver of the car was said to have presented documents, including a letter from the National Assembly, indicating that the car belonged to the Senate President, a claim Saraki had since denied.
The Chairman, Senate Committee on Media and Publicity Sen. Aliyu Sabi Abdullahi, however admitted in March 2017 that the senate procured the said vehicle but not at the price that was reported.
It was shortly after the seizure of the vehicle that the Senate mounted pressure on Customs Comptroller-General, Hameed Ali, for failure to wear uniform. This led to Ali being summoned by the upper legislative chamber on March 9, 2017. 
The Customs boss, however, defied the order, stating that he was not appointed to wear uniform.