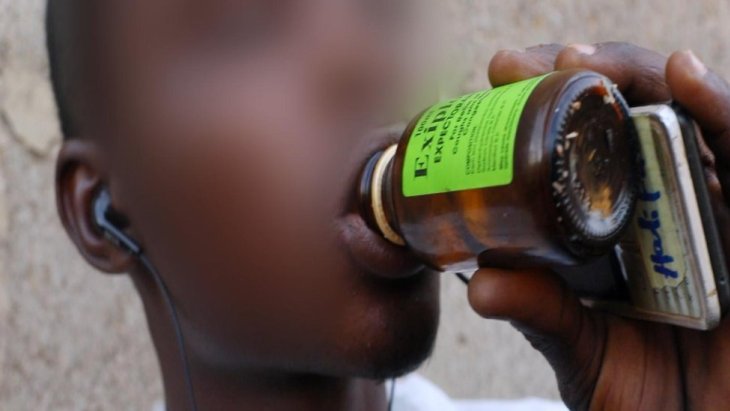 We are never proactive in Nigeria, but very reactive. It is our way and we love to revel in our defective ability to respond to situations when the damage has already been unleashed or about to be unleashed. And when we respond, our responses are usually short-sighted; neither holistic nor fundamental.
Drug abuse and addiction in Nigeria has been a pervasive vice for many years. Studies have shown that Nigerians were involved in the cultivation, trafficking and consumption of Cannabis far back as early 1960s. It is entrenched in our schools, – universities and colleges – barracks and the political sphere. Our students in secondary schools are victims of this societal ill. The universities are even worse; they are citadels of illicit drug experiments. Students mix all kinds of substances that will produce a grander "highness" from the last experience. There was a time when cocaine was the main substance consumed. Today Cannabis has been elevated by the youths to another vegetable that can be consumed for "healthy nutrients." There is a growing myth that if you must lay claim to being a real "youth" and more especially "happening guy", you must consume Cannabis. Increasingly, our youths are becoming lost in a devilish world of addiction. They smoke it, mix it with their drinks, and add it to the food they eat. Our military and police barracks that should restore some sanity have continually abetted this reality. A national daily after an extensive investigation in 2008 reported that barracks in the country have now become abode for hoodlums and prostitutes. We are all aware of this decadence in our society yet we failed to act. But we have agencies – NAFDAC and NDLEA – that have been mandated to check the circulation of harmful drugs in Nigeria. Until the late Dr. Dora Akunyili joined NAFDAC and transformed the agency into prominence in the country, it was essentially one of those unknown agencies of government that were often deployed for political benefaction. How the late heroine fought the drug barons and merchants that were amassing wealth at the expense of innocent Nigerians is a lesson that should be embraced by current occupiers of the office. It appears things have steadily returned to the old ways since her exit from office.
Today, unregistered chemists and businessmen have infiltrated the pharmaceutical sector exploiting the vulnerability of Nigerian youths for personal aggrandisement. The cough syrup, codeine and other drugs are increasingly abused on daily basis to the extent that they have lost their original manufacturing essence. Senator Ahmed Lawan during plenary in 2017 revealed that three million bottles of codeine syrup were consumed daily in Nigeria. Three states – Kano, Jigawa and Borno (Sambisa Forest) – are responsible for the consumption of about 70 per cent of this product. To be fair to NDLEA, they have been very active in clamping down on the cultivation and sale of Cannabis, which is well established in various parts of Nigeria. Their efforts at curbing the trafficking of cocaine are also noticeable. But we have a bigger challenge in our country today. Whilst young men still consume Cannabis at an increasing rate, the consumption of the dangerous cough syrups with codeine is even higher. The government acted unperturbed despite revelation from diverse quarters until BBC released that famous documentary, which jolted the government into action. The government immediately banned the production and importation of the cough syrup containing codeine. Three pharmaceutical companies were also banned. This was followed by a series of reactive activities, and that was all. We are back to where we were before the BBC documentary. No long term plan, no comprehensive strategy to combat the menace.
Yes, we have banned codeine, but what about Tramadol, Rohypnol and many other drugs abused by these young men and women that can be easily obtained over the counter? Of course we cannot place a ban on all drugs that are beneficial because some individuals have continually abused them. Just last week Customs impounded N1.1bn truckload of Codeine cough syrup, and intercepted 49 cartons of tramadol capsules (100mg) in Lagos. That simply affirms that the challenge is still with us. The reality is that we need to urgently review our drug policy and empower the NDLEA to be more scientific in its approach to fighting drug abuse in the country. The young ones are daily experimenting and exploring substances to provide the feeling of hyper ecstasy that will catapult them into an indescribable realm they desperately yearn for. Until we localise the fight by initiating research driven strategy, we may just be chasing shadows.
Also, some youths take to this substance in search for peace and escape from everyday worries. Drug addiction is also a reflection of broken family systems. A significant population of a generation is wasting away, and we must do something fundamentally corrective. Whatever strategy the government will develop must channel the strength of the youths to meaningful endeavours, and we must seek to restore our lost family values. We need a comprehensive and lasting strategy.