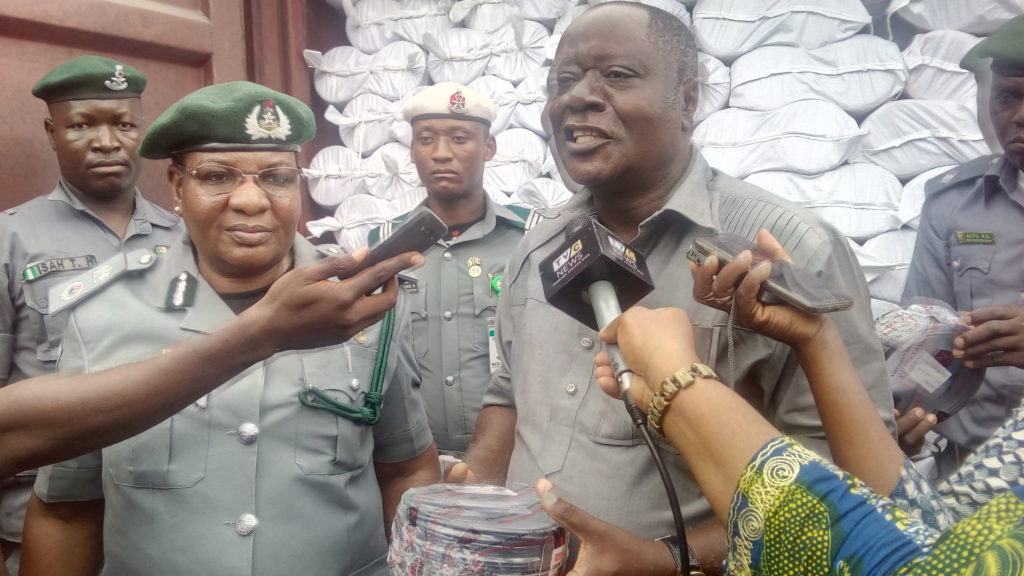 The Kirikiri Lighter Terminal Command of the Nigeria Customs Service has handed over a twenty-feet container laden with substandard electrical cables worth over N20 billion to officials of the Standards Organization of Nigeria (SON).
Addressing newsmen during the handover last weekend, Controller of the Command, Comptroller Lami Wushishi said the cables were imported from China but the importer made it appear as if they were produced locally by a company with the name "Super Kendrasmat Nigeria Wire and Cable" printed on the products.
She said the import was falsely declared as "regulators" but upon examination, were found to contain fire resistant cables adding that the products did not have any form of documentation from any of the approved federal government product regulatory agencies, thus necessitating the seizure.
"This container came into the country from China and it was manifested as "regulator" but on examination, we discover it was cable and immediately we notified SON. So it is our responsibility as Nigeria Customs Service to work with other sister agencies to see how we are going to collaborate and partner together.
"This cable has 'Made in Nigeria' printed on it and as we all know 'Made in Nigeria' cables are the best that we can think of. When they printed 'Made in Nigeria' and it is coming from China, it means it is substandard. We are fighting against substandard products so it is part of our responsibility to make sure that substandards products don't come into the country.
"First, we are holding them on false declaration which is liable to seizure and secondly they are bringing in cables which are sub standard. So we are going to hand over this to the Standard Organization of Nigeria to further investigation on it," she said.
Wushishi said the command would continue to maintain good inter-agency collabaortaion with other sister agencies to enforce compliance of government fiscal policies while promoting trade facilitation.
Assistant Director, SON, Engr. Mattias Chike while expressing appreciation to Customs for handing over the seized substandard product to his agency, said SON will carry out further checks on the consignment.
Meanwhile, Wushishi said the command generated N7.4 billion as revenue in the first half of the year.
Copyright Ships & Ports Ltd. Permission to use quotations from this article is granted subject to appropriate credit given to www.shipsandports.com.ng as the source.