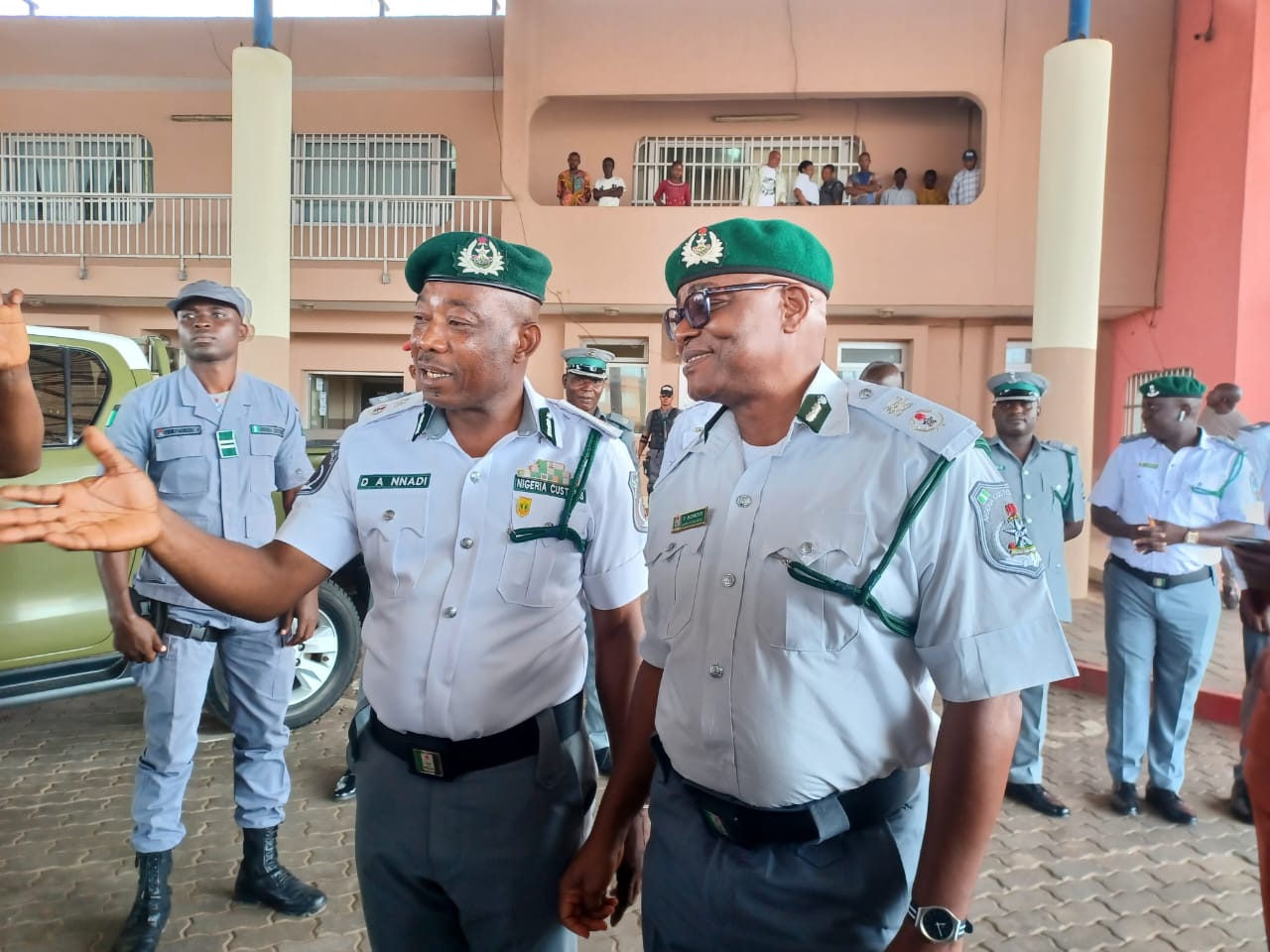 The new Controller of Seme Customs Area Command, Comptroller Timi Bomodi has said that he is in the business of finding solutions to existing problems.
Bomodi said this on Monday while taking over the reigns of the command from Comptroller Dera Nnadi, who has been redeployed to the Tin-Can Island Command.
Bomodi said as part of his plan in creating solutions, he would operate an inclusive administration where the views of sister agencies and other stakeholders will be integrated in making policies through regular interactions.
He assured that he would engage border community residents to ensure that the needs and expectations of the citizenry are met while facilitating trade.
He emphasized that he would operate an open door policy where freight forwarders would be allowed to bring in new ideas to solve trade issues and fine-tune trade policies.
On his part, the outgoing Area Controller, Dera Nnadi, said he was happy and fulfilled to hand over the reigns of the command to a capable successor.
He said upon assumption of office, he pledged to adopt new strategies to boost trade while enforcing the nation's anti-smuggling laws along the Abidjan-Lagos trade corridor in line with the ECOWAS protocols on free movement of goods and persons.
"It is gratifying to mention notable impacts made by the Command in our key performance indicators including revenue collection, anti-smuggling operations, and trade facilitation.
"The revenue target for the command for the year 2023 is N1.97 billion but as at Friday the 15th of September 2023, the Command has collected N2.89 billion," he said.
Nnadi said the revenue feat was achieved due to the painstaking efforts made by the leadership of the command in partnership with stakeholders.
In the area of anti-smuggling operations, he said the Seme Area Command intercepted fake six million US dollars, which is equivalent to N2.7 billion, rice, petrol, general merchandise goods, 594 parcels of Cannabis Sativa, Tramadol and other narcotics with a combined duty paid value of N1.83 billion.
He said the command also facilitated 146,400.93 metric tonnes of exports worth N16.53 billion during the period under review.