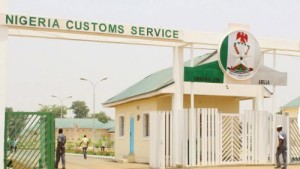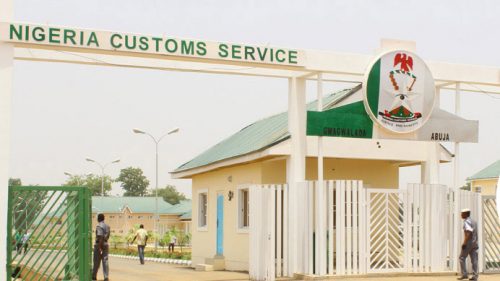 The Assistant Comptroller-General (ACG) Zone 'B' of the Nigerian Customs Service, Udo Aka-Emmanuel, has said that the service is making frantic efforts to stop the menace of smuggling of prohibited items into the country.
He disclosed this on Wednesday when he visited the Kongolam border town in Maiadua Local Government Area in Katsina State.
Aka-Emmanuel noted that smuggling has impacted negatively on the health, security and economy of the nation.
He said, "We would intensify efforts in making smuggling and any other activity related to it a thing of the past."
He said imported foreign rice constituted a health hazard because it was normally kept in warehouses populated by rodents and other dangerous insects for years, re-bagged and sold to smugglers.
The customs boss commended the officers and men of the Katsina\Kaduna Zone for their resilience, commitment and dedication towards eradicating smuggling and other related malpractices.
He, however, appealed to the media to assist the Nigerian Customs Service in championing the fight against smuggling.
Aka-Emmanuel stressed that smugglers considered the illicit trade as their birthright, especially those residents in border communities.
He warned that "we would not hesitate to arrest, confiscate and prosecute offenders because no one is above the law".
The ACG gave the reassurance that efforts were being made to provide adequate logistic support and equipment to all customs formations nationwide
"We are also working tirelessly to improve the welfare of our personnel," he said.
Responding on behalf of the officers and men of the Kongolam border station, the Assistant Controller of Customs, Tijjani Indabawa, assured that the officers would redouble their efforts in securing the border against smugglers.
He said the personnel were working in collaboration with other security agencies to ensure safe international border and guarantee the safety of communities.
Indabawa called for additional vehicles and modern equipment to facilitate tracking of smugglers and other criminals who used the border to perpetuate crimes.
The zone B of the service comprises Kaduna, Kano, Katsina, Jigawa, Kebbi, Sokoto and Zamfara states. Others are Kogi, Kwara, Niger and Abuja.