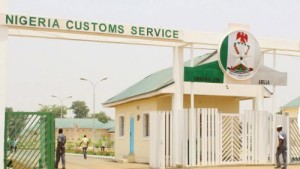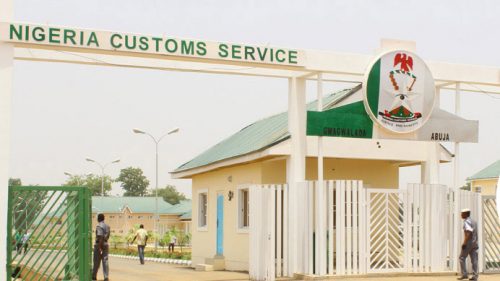 The Nigeria Customs Service on Wednesday intercepted three consignments containing 140 species of snakes and 660 other animals imported into Nigeria from Cameroon.
The containers were brought in aboard a Cameroonian vessel tagged 'MV Flesh' through the Calabar waterway to the National Inland Waterways Authority (NIWA) jetty in Calabar, Cross River State.
The other animals which were identified as geckos, millipedes, hairy frogs and spiders, were said to be worth N6.9m.
Customs Area Comptroller in charge of Calabar Free Trade Zone, Cross River and Akwa Ibom Command, Nanbyen Burromvyat, said the consignments were intercepted by vigilant officers on July 24 on arrival at the NIWA jetty.
She said that the consignments, which were Lagos-bound, are prohibited items under the Schedule 3 of the Revised Import Prohibition List (Trade) in the Common External Tariff.
A packaging list for the items specifically identified the species of snakes to include Atheris squamigera, Bitis gobanica, Dasypeltis ssp, Boiga pulverinata, among others, while the geckos were Hemidactylus frenatus and Hemidactylus fasciatus.
The millipede, hairy frogs and spiders were of the Architreptulus ssp, Trichobatrachus robustus and Arachnidae ssp species respectively.
Without opening the containers for possible fear of escape, Burromvyat immediately handed over the items and the two suspects arrested to authorities of the Nigerian Agricultural Quarantine Services for further investigations.
She said, "These containers have animals of different sizes. They were brought in on July 24, 2017, through this Calabar waterway. The consignment was spotted by our vigilant officers and they contain live animals which are a prohibition under Schedule 3 of our revised import prohibition list.
"Live animals are a prohibition. There is no provision for permit to bring them in. We are seizing them and hand the containers over to the Nigerian Quarantine Services for further necessary action.
"I do not know what they want to do with it but I think that it will be dangerous for us because it contains snake, spider, geckos and other creatures. We have enough snakes around Nigeria already and it will be suspicious importing this. I do not know what to think because I do not know what they can be used for."
The officer in charge of the Nigerian Agricultural Quarantine Services in Cross River State, Sunday Ukut, who received the items, said the animals would be properly scrutinised after which they might be destroyed.
He said, "I appreciate the joint effort of seizing these live animals and now that we are in receipt of it, we will take it the office and conduct further investigations. These animals came in without the necessary import papers and these are highly prohibited animals. So, we are going to carry out our own screening on them and possibly destroy them in the long run. They came in from Cameroon."
The arrested agent who brought in the consignment from Cameroon,  Julius Novigana, said they were given to him by a friend to deliver to someone in Lagos.
The Cameroonian agent claimed that he did not know what was in the three containers, adding that his friend only asked him to deliver the consignments to an unidentified person in Lagos.
"A friend gave it to me in Cameroon to deliver to someone in Lagos. I only have the man's number in Lagos. I have called him and he said he would send someone to come and pick it up from me here in Calabar. I did not know what was contained in the big cartons; my assignment was to deliver the consignment. I do not know the names of the person in Lagos," he said.
Meanwhile, Captain of the vessel that brought the consignment, Victor Agbor, also a Cameroonian, said he did not spot the containers when he was about leaving his country.
"I did not see these containers on the vessel when I left Cameroon. The name of my vessel is MV Flesh and we bring in passengers and general cargo from Cameroon to Nigeria. I never saw this container on board before leaving; they only called my attention to it that there were some containers without manifestoes in the vessel. I do not have any idea about it," he said.