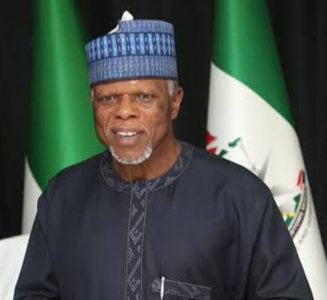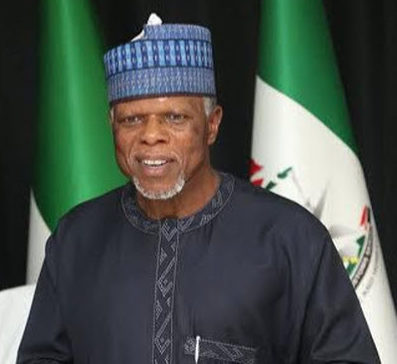 CG-Customs-Hameed-Ali
The Nigeria Customs Service (NCS) said it has introduced new guidelines that must be met before a company would be considered eligible to enjoy the its fast track scheme. 
Coordinator, Zone A of the NCS, Assistant Comptroller General Aminu Dahiru disclosed this on Tuesday while hosting a delegation from the National Association of Government Approved Freight Forwarders (NAGAFF) who were on a working visit to his office in Lagos.
He said the new guidelines became imperative following incessant abuse of the scheme by importers and their agents.
Dahiru recalled that the 10 containers of tyres which got missing at the port recently were due to the abuse of the fast track scheme by the importer.
He said, "We have facilities like fast track, which are meant well for importers but they are been abused in collaboration between somebody who claims to be a manufacturer and a clearing agent.
"A company was registered with fake address in May and by June; it was qualified to be on fast track. What happens to other regulations, condition set for you to be qualified? This case was the case where 10 containers of tyres got missing.
"A customs officer will not have a way of going against the Service if such an idea did not come from an agent. Thank God the Service has released new guidelines on fast track." 
The customs boss appealed to members of NAGAFF and other freight forwarding associations to desist from all form of trade malpractices militating against customs operations to enhance the ease of doing business at the port.
He urged them to be professionals by ensuring total compliance to the import and export guidelines.
"If we cooperate, we stand to be the beneficiaries because the fast track scheme and the Post Clearance Audit is intended to facilitate trade but instead of us to be using them judiciously as the law required, we are all abusing them," he said.
Earlier in his address, President of the association, Increase Uche said the visit was to further strengthen the existing mutual relationship between NAGAFF and the Zone.
He however appealed to the Customs boss to intervene on the operations of the Federal Operations Unit especially on the interception of already cleared consignments at the ports, a situation he described as an aberration.
"During your tenure as the coordinator of the Zone, it shall be our desire that you should be able to address some of the issues pertaining to irregularities in customs examination and cargo release at the port.
"A situation whereby container duly examined and released by a proper customs officer at the port and the same container is arrested by another set of customs officers attached to the Federal Operations Unit is not healthy for the industry and not in tandem with the mindset of the government on the policy of ease of doing business," he said.