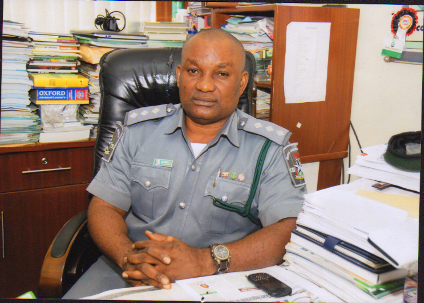 By Williams Babalola
The Nigeria Customs Service (NCS) has expressed discontent over the continuous inaccessibility of various roads leading to the Tin Can Island Port and its axis.
In a telephone interview with SHIPS & PORTS, the Public Relations Officer of NCS Tin Can Island Port Command, Uche Ejesieme, disclosed that the lack of access road in the area has impacted negatively on trade.
He said, "There are several challenges but chief among which is the issue of an access road. Access road has continued to be a challenge to every one of us along the trade corridor.
"In fact, as I speak with you, we have only one access road, the one at the Liverpool axis. And that is where all articulated vehicles, other smaller vehicles, cars, motorbikes and even pedestrians use on a daily basis.
"However, we are happy on the pace of work at the corridor because it seems the contractor is trying to double up their speed. We are optimistic that in no distant future, these things will change. Don't forget that without access road to the port corridor, issues of trade facilitation will continue to suffer setback."