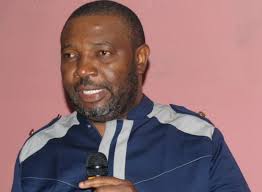 Former President, National Association of Government Approved Freight Forwarders (NAGAFF) Eugene Nweke has called on the Nigeria Customs Service to invest on the acquisition of functional scanners across the nation's seaports and border stations if it hopes to see a reduction in cargo clearance time at the port.
Speaking against the backdrop of a recent pronouncement by the NCS that it is working towards reducing the time it takes to import and export goods by 50 percent, Nweke noted that emphasis should be channeled towards reducing the number of cargo booked for physical examination and the time spent to secure release from Customs control.
According to him, cargoes are being diverted to other port of neighbouring countries because of the enormous time spent in Customs control and not because of other agencies who may need to sign examination form.
"If they want to achieve that, scanners at the port should be operational and reduce the number of cargo that goes for physical examination. If we have more cargo going for scanning, all these delays will be reduced.
"The problem is not to get all agencies to sign; Customs should collapse its unit into one or two. They should also be looking at reducing the manhour spent within Customs control not on the part of examination.
"They should invest and make the scanners at the port work. In as much as more number of cargoes ARE going through physical examination, there is no how we can achieve what they are talking about. Nobody wants to talk about it because everybody is afraid of his license," he said.
Copyright Ships & Ports Ltd. Permission to use quotations from this article is granted subject to appropriate credit given to www.shipsandports.com.ng as the source.