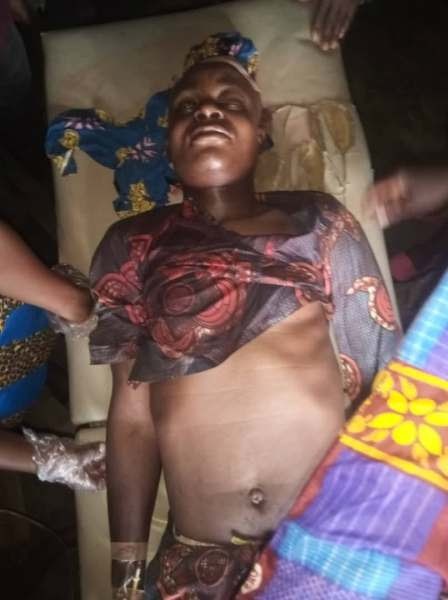 A middle-aged man, Idowu Moses, on Saturday sustained serious gunshot wounds and went into coma after he was shot by Customs operatives in Oja Odan, Yewa South Local Government Area of Ogun State.
The shooting of Moses is the latest by the trigger-happy Customs officers who appear to delight in shooting indiscriminately in crowded areas in the name of chasing smugglers.
No fewer than six of such indiscriminate shootings have been recorded mostly in Ogun State in recent times even as the Customs management appeared unperturbed as it has neither condemned the action nor brought of the culprits to book.
In July, Customs officers at Seme shot and killed two young boys Hunsu Taiwo aged 12 and Ganjo Henry aged 10. The boys were playing in their compound when they were hit by Customs' bullet.
The victim of yesterday's shooting, Idowu Moses, who is the Chairman of the Nigerian Association of Panel Beaters, Oja Odan branch, was hit by a stray bullet fired by a Customs officer who was reportedly chasing smugglers in the area. He went into a coma as he was shot in the head.
"We didn't know what happened. We just heard gunshots from the Customs officers and we saw Idowu on the floor. This was not the first time things like this was happening. We are tired," a resident of the area said.
The resident said the Customs officials fled the community immediately they discovered somebody was hit by their bullet.
Another resident said, "The bullet entered his head. We rushed him to the hospital immediately. They told us to go and remove the bullet. We took him somewhere to remove the bullet and we took him back to the hospital after that. We are just praying he doesn't die. He is presently in a coma."
Reacting to the incident, a member of the Ogun State House of Assembly, Wahab Haruna Egungbohun, condemned the indiscriminate shooting of innocent souls in Yewa area of the state by men of the Nigeria Customs Service.
He said innocent people are most times killed by Customs officials in the name of chasing smugglers.
Egungbohun said the situation has become unbearable for people in the community as they can no longer continue to be losing innocent souls in the hands of Customs operatives.
Customs has yet to issue a statement on the shooting.
Copyright Ships & Ports Ltd. Permission to use quotations from this article is granted subject to appropriate credit given to www.shipsandports.com.ng as the source.