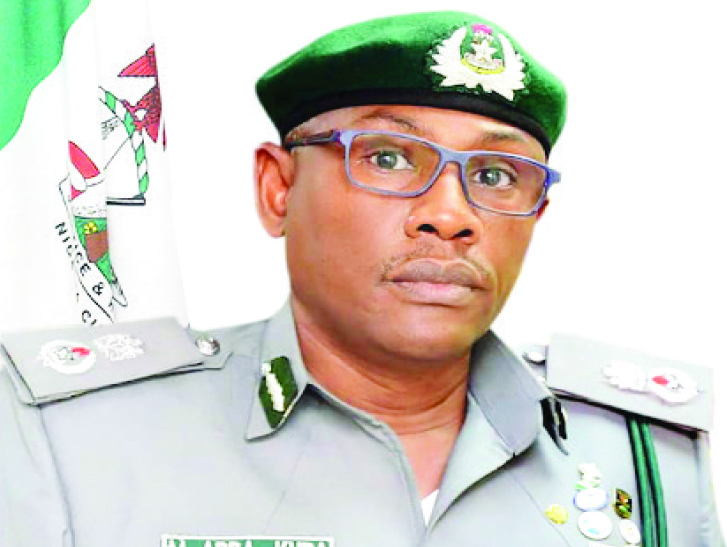 A total of 378,447 metric tons of export with Free on Board (FOB) value of $85,861,787 (N32.6billion) was processed through Apapa port in the third quarter of 2020.
Controller, Apapa Area Command of the Nigeria Customs Service (NCS), Comptroller Muhammed Abba-Kura, who gave the figures at a media briefing in Lagos on Wednesday, said the exported goods worth N26.3 billion included mineral resources, steel bars, and agricultural products amongst others.
He added that export trade worth N78.6 billion with FOB value of $257,003,965.00 were also exported through the Apapa port from January to September, 2020.
In the area of revenue generation on imports, Comptroller Abba-Kura said in spite of the COVID -19 pandemic, which affected global trade, the command collected the sum of N367.7 billion from January to September. 
He said the figure represents 17 percent increase as against N313.5 billion collected with the same period in 2019 with a difference of N54.2 billion. 
He noted that in the third quarter of 2020, the command collected and remitted the sum of N140 billion as Customs duty and other charges to the Federal government coffers. 
He said the figure is 27 percent higher than the N110 billion recorded within the same period in 2019. 
"The difference recorded was made possible as a result of resilience of officers in ensuring that importers and agents are made to do proper declarations, adhere strictly to import/export guidelines in tandem with extant laws," the Controller said. 
On the area of smuggling, Comptroller Abba-Kura said the command made a total of 328 containers of various goods with a Duty Paid Value (DPV) of N19.5 billion as against 37 containers seized in the same period in 2019 with a DPV of less than N3billion.
He said the seizures which include pharmaceutical products, foreign parboiled rice and secondhand clothing among others were seized because of various infractions. 
According to him, the infractions range from false declaration, non-adherence to import/export guidelines and failure to comply with other extant regulations as enshrined in the Customs and Excise Management Act (CEMA).
He added that level of compliance by importers was within 40 to 60 per cent, which accounts for the increase in the number of seizures made.