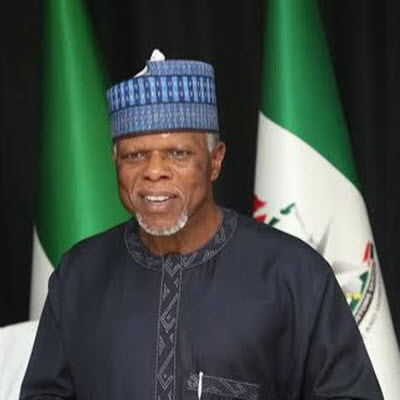 The Nigeria Customs Service (NCS) has warned members of the public to disregard a viral notice on social media calling for recruitment and interview for shortlisted candidates into the Service, saying that the message did not emanate from it.
The viral notice sighted by SHIPS & PORTS reads, "Dear applicant, this is a confirmation that your application for the 2019 Nigeria Customs Service recruitment is successful. You are expected to come to our office in Wuse Zone 3 Abuja to pick up your invitation letter. In case you can't make it to our office due to any inconveniences, you will have to pay a token f N5,000 to the officer in charge of approving the letters and you will receive the letter through your email and print it out wherever you are.
"If you are coming to the office, you will get the letter without paying any amount. Kindly contact the protocol officer Mr. Bello if you want to receive the letter through your email. Do not call if you are coming to the office to collect your letter."
But in a swift reaction to the notice, the Service took to its Facebook page to warn prospective job seekers to be wary of such misleading announcements on social media, saying that shortlisted candidates for examination/interview will be notified via email/SMS at the appropriate time and the NCS will not request for any payment throughout the exercise.
Some candidates who applied for the NCS recruitment exercise however, said the delay in the release of shortlisted candidates was the major reason why internet fraudsters are duping unsuspecting job seekers.
One of them, Rahman Ibrahim Zubair, who posted his comment on the Customs Facebook page, said, "When will NCS bring out the names of shortlisted candidates? It is taking too much time. Why won't scammers use the opportunity to send people messages. So until now, Customs has not selected the 3,200 needed for the job."
Another candidate, who gave his name as Ibrahim Isiyaku, said, "Since you refuse to shortlist successful candidates, you have given room to the scammers already, why won't they use their chances to deceive people."
Customs spokesman, Joseph Attah, had in response to enquiries on the recruitment exercise recently told SHIPS & PORTS that those who meet up with the criteria would be contacted for interview.
"Very soon, those who meet the criteria and who are shortlisted will get their invitation to go and write their examination at their State capital. It so annoying to hear people say they pay N5, 000 to somebody's private account. We have been warning, not just Customs, but every organisation, against patronising internet fraudsters. So anybody that does that is first of all, criminally-minded as somebody who does not want to follow due process. Did they pay money before they applied for the job? But the fraudster is telling them to go and pay money. You cannot see original and choose to go and follow fake because you think you can short-change the system," he said.