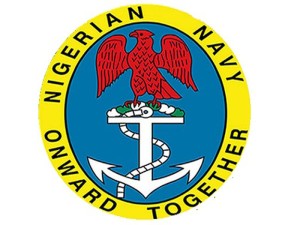 The Nigerian Navy Ship (NNS) Victory in Calabar on Wednesday handed over 2, 860 bags of contraband foreign rice, worth over N50 million naira and five suspects to the Nigerian Customs Service.
Commander, NNS Victory, Commodore Julius Nwagu, who paraded the suspects and seized items in Calabar, disclosed that the arrest was made along the Calabar Channel by the anti-smuggling patrol of the base when they got intelligence reports about the activities of the suspected smugglers.
Represented by the Executive Officer of NNS Victory, Navy Captain Babafemi Ajayi, Nwagu said the boat was suspected to have come in from Cameroon and headed for Calabar.
He said, "The boat was hidden with the intention that when it is dark, then they can use smaller boats to evacuate the products into their warehouse in Calabar. We stationed our patrolmen in that particular area and luckily we saw the five men when they wanted to carry out their assignment. They were arrested and further findings revealed their warehouse where we discovered the consignments. So we evacuated everything here and escorted the boat to NNS Victory jetty.
"In total, we evacuated 2860 bags of foreign rice. In compliance with the extant rules everything has to be handed over to the Nigerian Customs Service for further prosecution.
"We warn all smugglers to desist. The money wasted on this is a great loss and the Navy is bent is on eradicating this problem in the country. We implore these people to find another source of livelihood instead of this; smuggling will not get them anywhere. We are resolved that we shall not allow this to persist within our area of responsibility. They would be the losers at the end."
Assistant Controller of Customs, Omachi Joshua, representing the Eastern Marine Command based in Calabar, who received the items and suspects. He said the items would be taken to the government warehouse and the suspects prosecuted according to laid down rules.
"The bags of rice are subsequently forfeited to the Federal Government and they would take the matter to court for condemnation and whatever the government issues is what we would follow," he said.