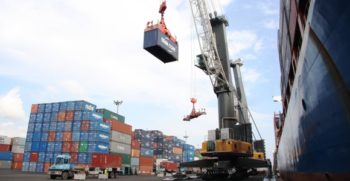 The National Bureau of Statistics (NBS) has said Nigeria recorded an increase of N1.18 trillion in merchandise trade from N6.02 trillion in the fourth quarter of last year to N7.21 trillion in the first quarter of 2018.
NBS made this known in its Foreign Trade in Goods Report released on Wednesday, adding that the spike was mainly driven by strong export.
The Bureau noted in the report that the trade value of N7.21 trillion is also an increase of 35.07 percent when compared to the N5.33 trillion recorded in the corresponding first quarter of 2017.
It reads, "The total value of Nigeria's merchandise trade was N7.21 trillion in the first quarter of 2018, which was a 19.74 percent growth from the figure recorded in Q4, 2017 N6.02 trillion and a 35.07 percent growth from Q1, 2017 (N5.33 trillion )."
The report said the strong growth of total trade in the reviewing quarter was mainly driven by the strong increase in export.