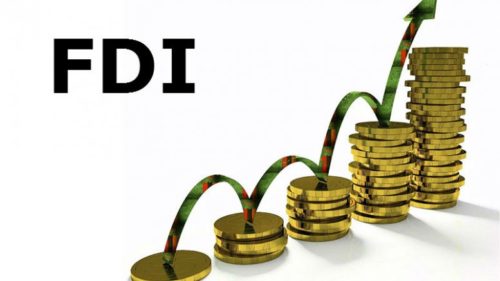 Nigeria's Foreign Direct Investment (FDI) rose by 50.75% in the third quarter of 2018, according to the National Bureau of Statistics (NBS).
NBS said the FDI went up by $269.28 million from $261.35 million in the second quarter to $530.63 million in the third quarter of the year.
However, total foreign investment brought in the country declined by 48.21 percent to $2.855 billion within the period under review, with the US standing as the biggest investor.
Foreign Portfolio Investment (FPI) recorded the largest share of the country's foreign investment in the third quarter.
"The total value of capital importation into Nigeria stood at $2,855.21 million in the third quarter of 2018," NBS said via its capital importation report.
"This was a decrease of 48.21% compared to Q2 2018 and a 31.12% decrease compared to the third quarter of 2017. The largest amount of capital importation by type was received through Portfolio investment, which accounted
for 60.5% ($1,723.05m) of total capital importation, followed by Other Investment, which accounted for 21.07% ($601.53m) of total capital, and then Foreign Direct Investment FDI, which accounted for 18.58% ($530.63m) of
total capital imported in the third quarter.
"By sector, Capital importation as shares, which is closely related to Equity investment (FDI and Portfolio Investment) dominated the third quarter of 2018 reaching $1,667.76 of the total capital Importation in the quarter," NBS said. 
The US, UK, and South Africa were the top three source of investment into Nigeria, while Norway, Kenya, and Portugal had the least investment in the country.
"The United States emerged as the top source of capital investment in Nigeria in the third quarter of 2018 with $911.33 million. This accounted for 31.91% of the total capital inflow in Q3 2018," NBS said.
Total foreign investment in the country stood at $6.3 billion in the first quarter of 2018.   
Copyright Ships & Ports Ltd. Permission to use quotations from this article is granted subject to appropriate credit given to www.shipsandports.com.ng as the source.